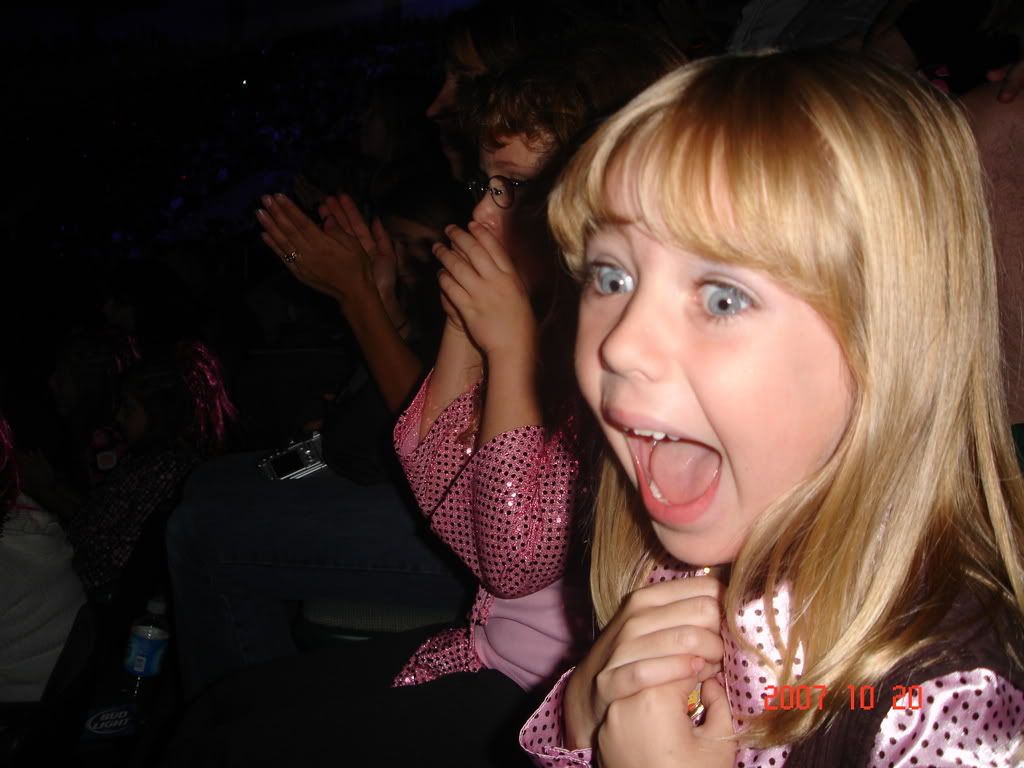 Took my daughter and her b/f to the Hannah Montana/The Jonas Bro's concert this weekend. OH MY GOSH>
First of all, where did this girl learn how to move like that?? My daughter I mean! Dang that girl can DANCE!
They had the best time ever and I had a ball just watching them scream, dance and freak out over Joe Jonas! My 6yr'old's new crush! Here are a few pic's from the concert.
PS: This is going to be a crazy week, but I am hoping after this week, things will settle down and I will get back in my craft room (which is collect cobwebs at the moment) and make up something new to show you all! Thanks for sticking with me!
Oh...ok, they are not letting me put pictures up for some reason tonight. I will get them up later tonight or tomorrow.