My friend came over a few weeks back needing help making the memory board she bought for her daughter. We found this at a scrapbook shop for only 23.99. It was completly unfinished wood with a square tin in the middle to display whatever on magnets. She wanted to use the Rusty Pickle Girlfriends line. I think it turned out so cute!!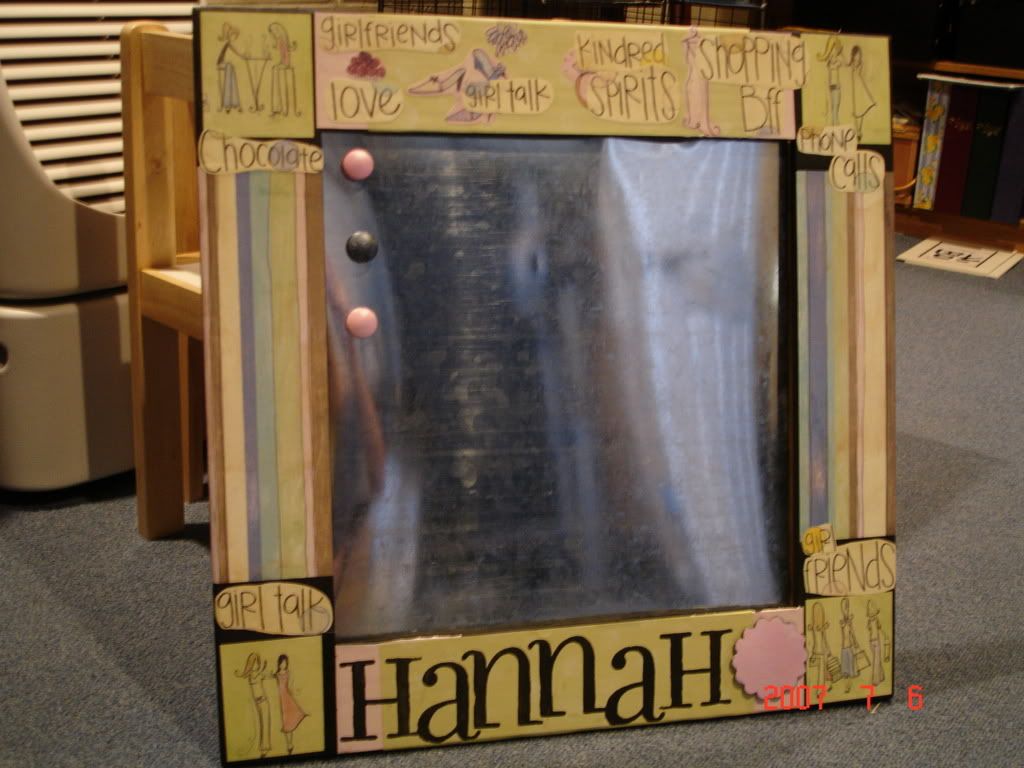 Friday blogger challenge question on twopeas:
If you could only eat 3 things for the rest of your life, what would they be?
1. Candy, I could not live without it. A variety.
2. Cold sandwhiches, like turkey and cheese..i love them very much.
3. The boiled chicken salad that I make. Only the one that I make. I could eat them every day for lunch and dinner.