Sorry for the delay in post's. I recently went out of town to visit my railroad wife friends and had a BLAST!!!! We got completly drenched in the rainfall that hit MO this week. But...we had fun and got a beautiful rainbow out of it. Here is a picture of our rainbow!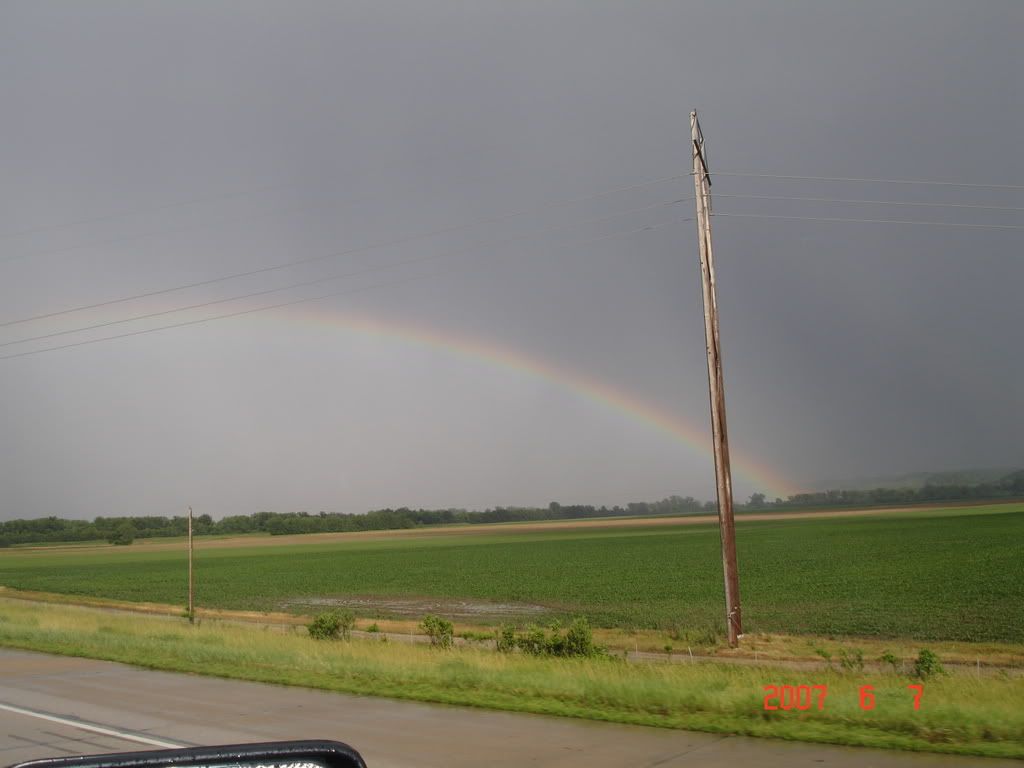 I am hoping to get some things created soon, have to do some cleaning and get groceries first today!
If you are looking for some great card ideas, check out this link on twopeas....
http://twopeasinabucket.kaboose.com/pg.asp?cmd=display&layout_id=1110627
there are some great card sketches on here. (sorry you'll have to copy and paste, my link button is not working) I'd love to see what you create!
I'll be back tonight or tomorrow with something I've done! Have a great Saturday!