I love twopeasinabucket! It is the best website for ideas, tips, and alot and alot of artwork. Anytime I need a quick little bit of inpiration, I head there. If you have not tried it yet, go take a look. They have literally thousands of pages of layouts, cards, altered items...whatever you fancy.
So I was bopping around there the other day and found out they have challenges! I have alot of pictures piling up and need to get them in pages. I am to the point where they pages do not have to be perfect, just done! So the first challenge I participated in was a Scraplift challenge. You look at another poster's profile (that is where they keep all their layouts and such they have posted) and you basically copy one of their layouts! So here is the layout that I copied. It is by the user whinney26.
She has a very simple style that was hard for me to work with, because while i loved it, it was hard for me not to put 6,000 things on a page like I normally do! LOL
Here is the layout that I did to copy her
.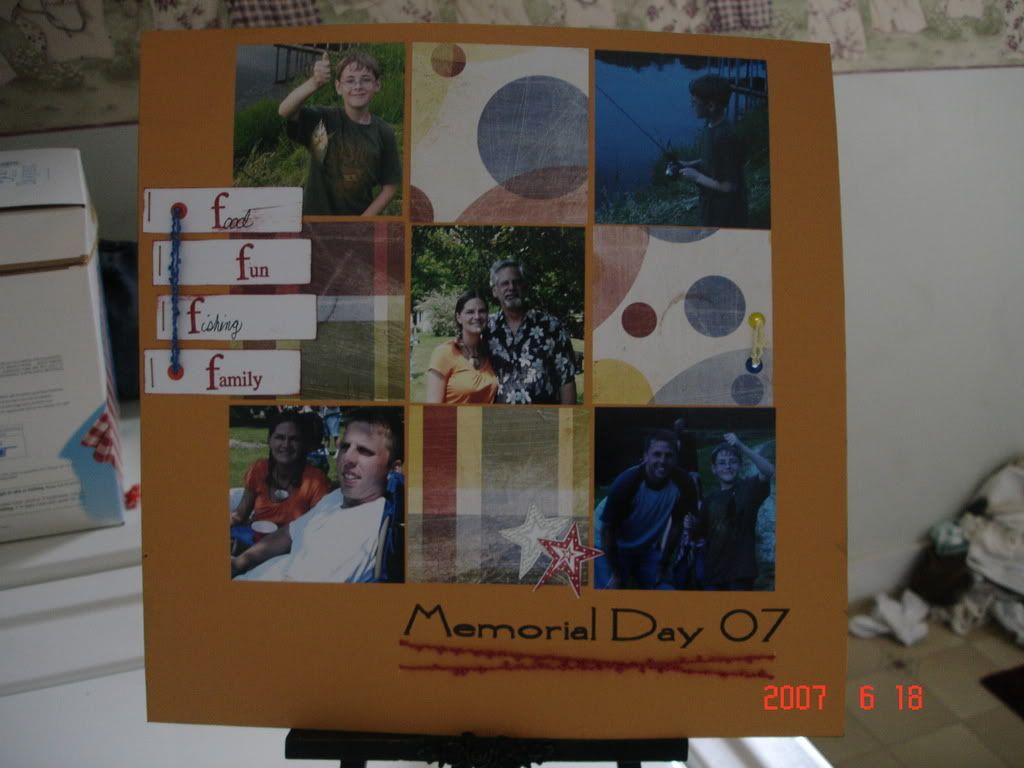 Ok, now the other layout I did was for a sketch challenge. They posted a sketch, and all you had to do was put your own photo's in it! So easy! This is the sketch.....
And here is the layout that I did with the sketch. I finally got some pictures of my son's Kuk Sool Won tournament scrapped!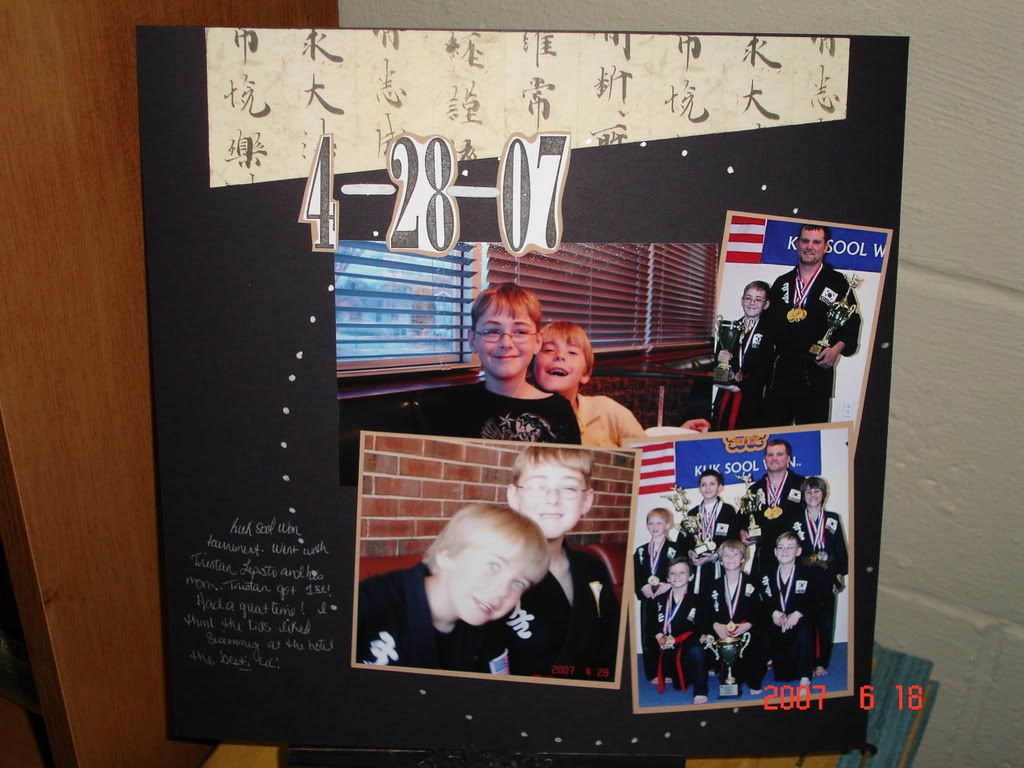 I really enjoyed these challenges because I got 2 great pages done in one day! I just whipped them out. For me, coming up with the idea of the layout or card is the hardest part. But if I can keep participating in stuff like this, I might just get caught up on all my pictures I need to scrap! Have a Happy Wednesday!!