I have the most wonderful cousin! She is a huge stamper and a Stampin Up demonstrator and a wonderful card maker! Her stuff should be in magazine's! She was the one who inspired me to start this blog after seeing how cool her's was. So here I am!! So we got this bright idea that we would swap a few of our stamp set's and see what we came up with. She is mostly all SU. I am mostly Close To My Heart or clear acrylic stamps. So this was challenging. We also gave each other a few of our BELLA images. If you don't know what Bella's are, check out their website at http://www.stampingbella.com/index.php

The stamp set she gave me was from Stampin Up and it was called Sweet Shapes.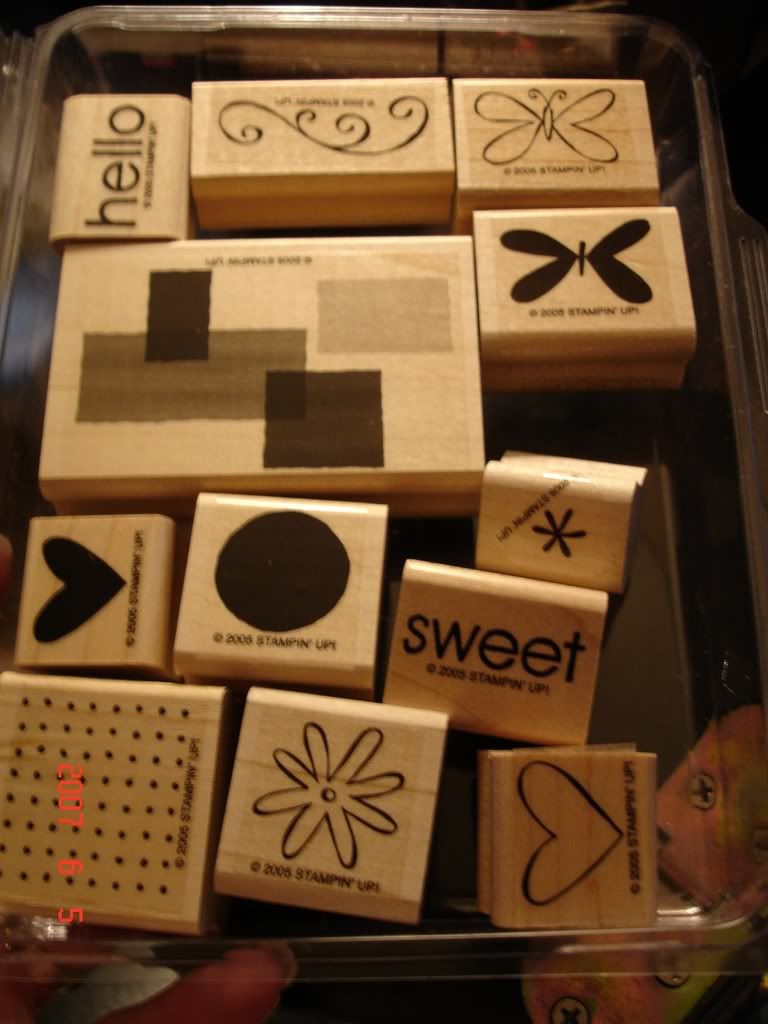 It has been a LONG time since I played with wood mounted stamps and while I love the red rubber images, it made me really happy I deal with mostly clear stamps. Here are a few things I made with this set.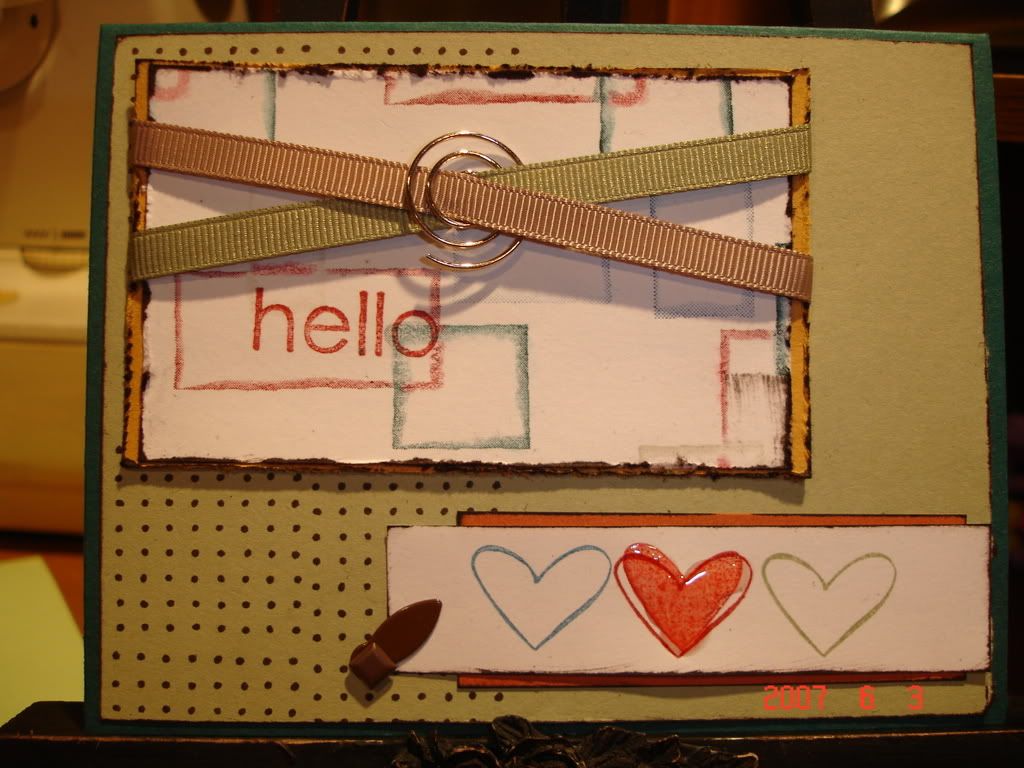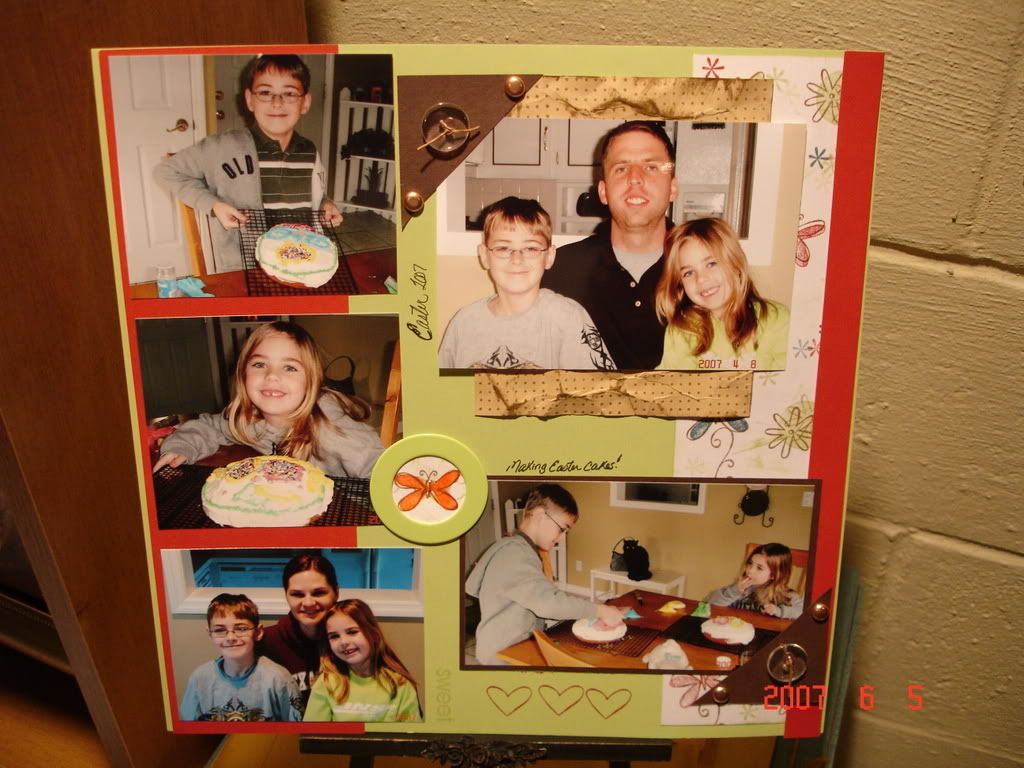 Ok, those first two are cards that I made with the stamp set. The next two are a 12x12 layout that I made with only the stamp set. It was a little difficult as I usually do a bit more with my layouts, but it did not turn out too bad. I fell in love with the dot's in the stamp set and used them on all the cards that I made this week. You can see I used them in the previous post, infact, all of the letters in the HELLO card have that stamp set used on them. The dots and the swirl.
I also used the dot's on two of the three Bella cards that I made.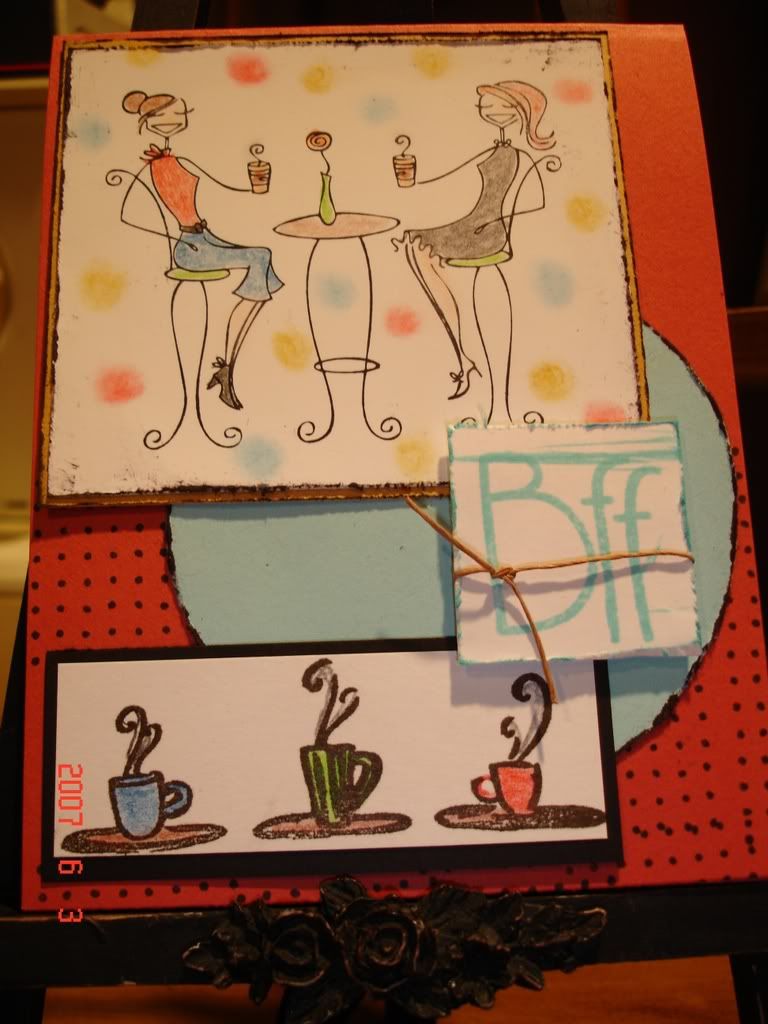 This third Bella I made was my little challenge. It is so obvious that you have to color in the Bella. But I wanted to try to make one that I did not color in the image. I went with all black and white. What do you think. I am still so tempted to color this sucker in!
Ok, so there you have it. That is what I came up with with my cousin's stuff. I am so excited to see what she did with my stuff. No doubt she'll leave me in the dust! We had no idea what we were each going to make, so this should be intresting. Bop on over to her blog with me and check it out! She is on the right hand side of your screen, under Places I Go For Inspiration, she is the one that say's My Stampin Smiles. Just click on that or go to http://www.basementstamping.typepad.com/
Hope you enjoyed that little challenge! I did!!