Call someone...I actually got in my craft room today! Well, I was not there long, hoping to go back later today. But I did get SOMETHING done!
I have a workshop coming up this Sunday and a party for my mother coming up Next Sunday. So I had to get my booty in gear.
I finally got the card finished that we are making at both. It is a 4x4 card. It started out as a full sized card and I could not get it to look right. Here is my first attempt at this.
Somthing was just not right about it. I am doing a pastel technique for this card. You swipe your pastels on the black cardstock, then stamp your image in Versamark and it "magically" appears. It is really cool. So here is the final version of the card, cut down to a 4x4. I think it turned out a little cuter.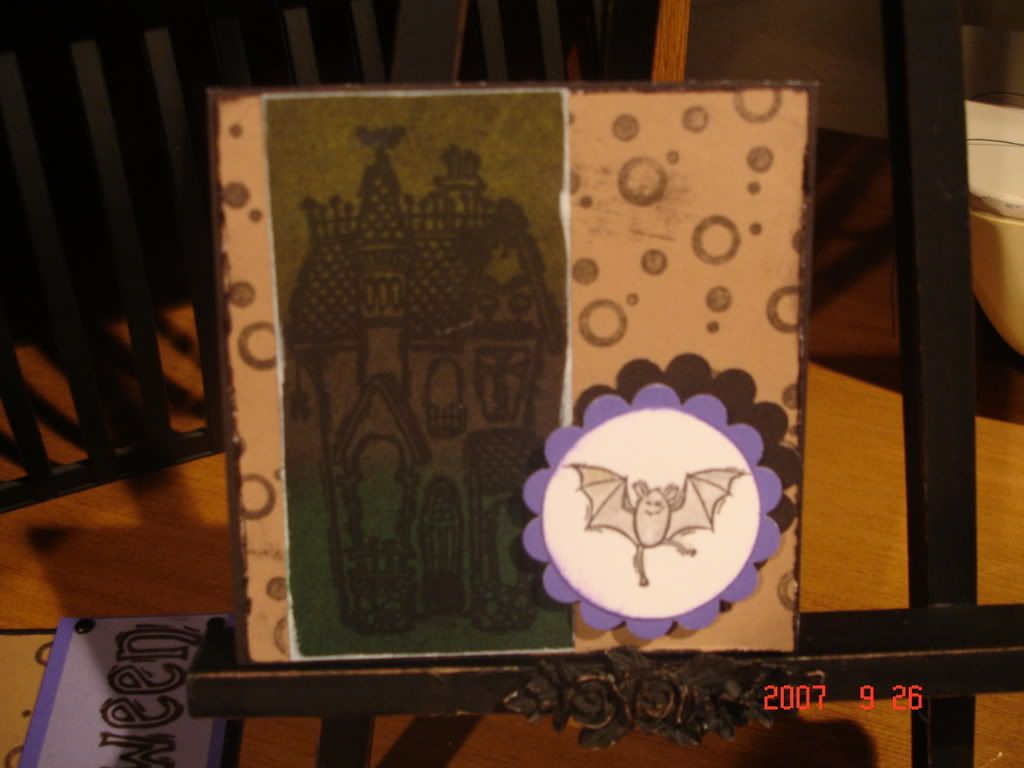 I will be back later to post the bag we are making to go along with this card at my workshop.