Well, I kinda did something crafty this weekend. I have this little pantry right by my back door. There is no door on it, so everyone who comes into the back door can see all our food and business. I had some material that I got for free a few years back and I finally got a little curtain made up for the pantry to cover up all our junk food! But as fate would have it, this would not be an easy tasks for me. I mean, how hard can it be to fold over and inch and sew four sides right??
Well......
first I'm sewing away and my bobbin runs out of thread.
Then I go to put thread on it and break the damn bobbin! Do you think I could find anther one in my mess of boxes and tub's downstairs...oh heavens no. So it was out to JoAnns I run.
Get there and can't remember the model of my sewing machine, so I am totally guessing on what bobbin to pick out. Did get the right one by some sheer miracle.
Then I finally (two day's later) get around to finding time to sew the curtain and I totally sheer off the top of my finger! Dont even ask how! It is still a mystery! Something about my finger too close to the needle as it was flying.
So needless to say, my curtain is done, my kids know a new four letter word, and my finger hurts like hell. Still, 2 day's later.
Before: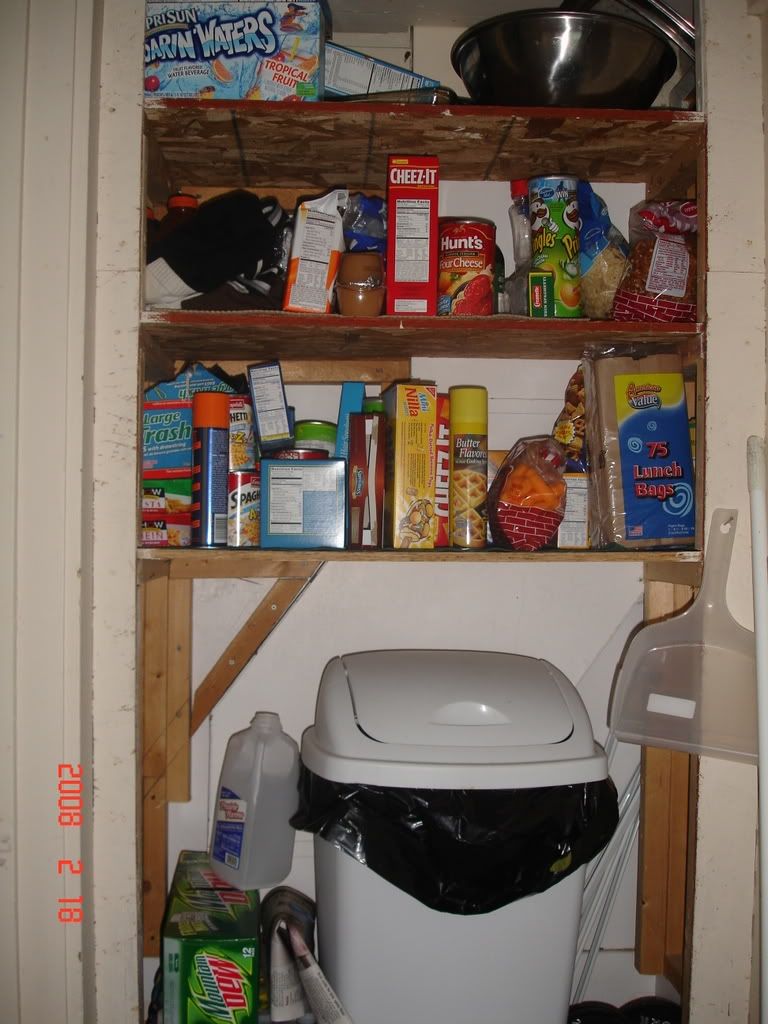 After: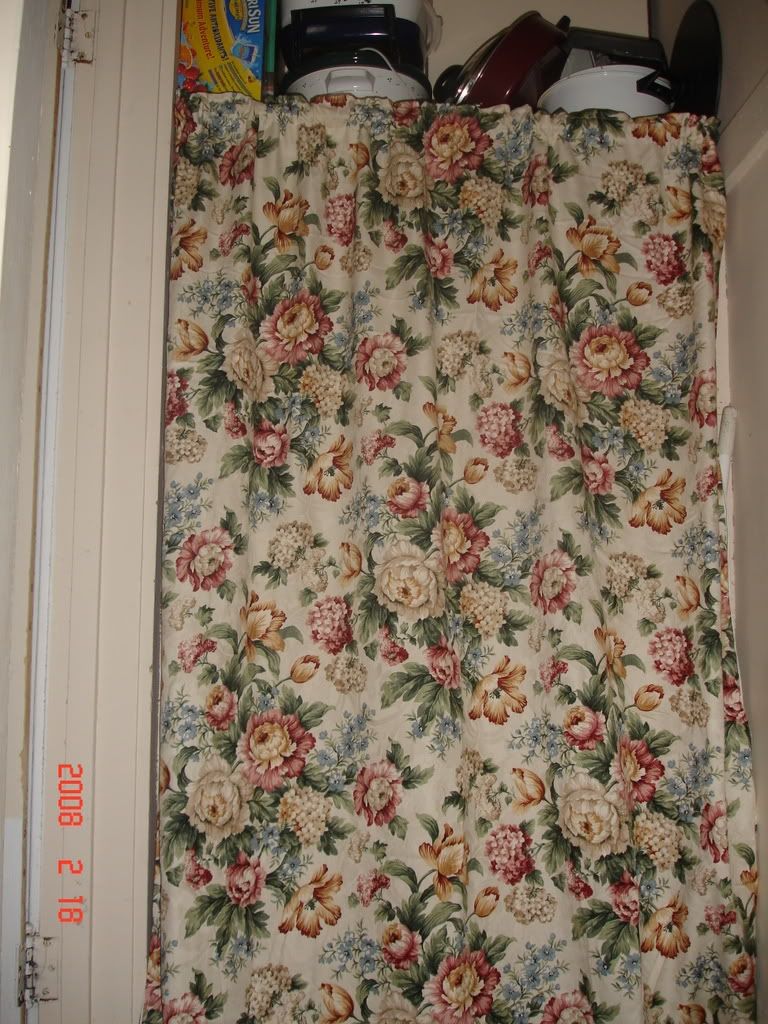 The war wound: