Ever make something or start making something and you instantly want to throw it in the trash! That is how I feel about these Lego layouts. I am so mad because I was so excited to make them! I was so happy when I finally found Lego paper at Archivers a few months ago when I visted my mom.
So I finally get around to making the layout's tonight and UGH! I dont like them at all! The pictures are WAY too busy and the paper...OH MY GOSH....that paper is SO busy! I even tried to make a "waterfall" technique on the paper to "unclutter" it up. But I didnt like that either. (Waterfall is where you kinda stack the photo's and then you can pull a tab and they unfold.....sounds confusing....maybe I'll do a Make it Monday on it:)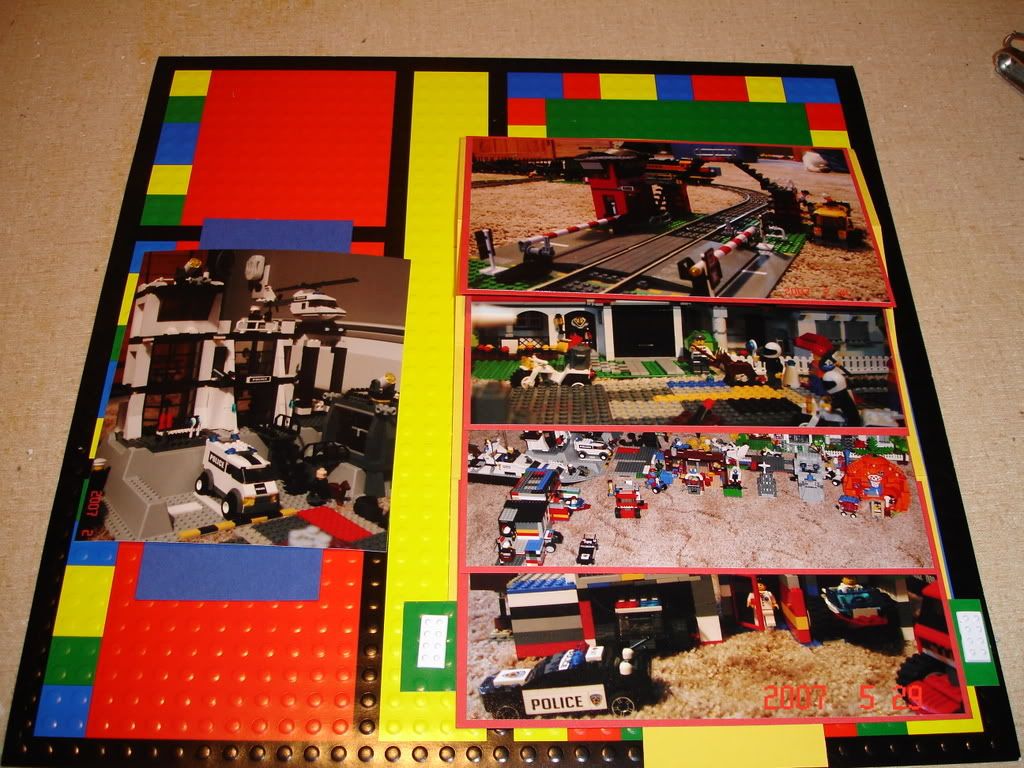 Anyway...so I ended up just putting the dang thing to the side and whipped out some pictures that were pretty nice to look at, the pictures we took of all the grandchildren! We took their pictures together and presented the photo to my mom for her birthday in March. The pictures turned out really cute! So here is my very simple page I did.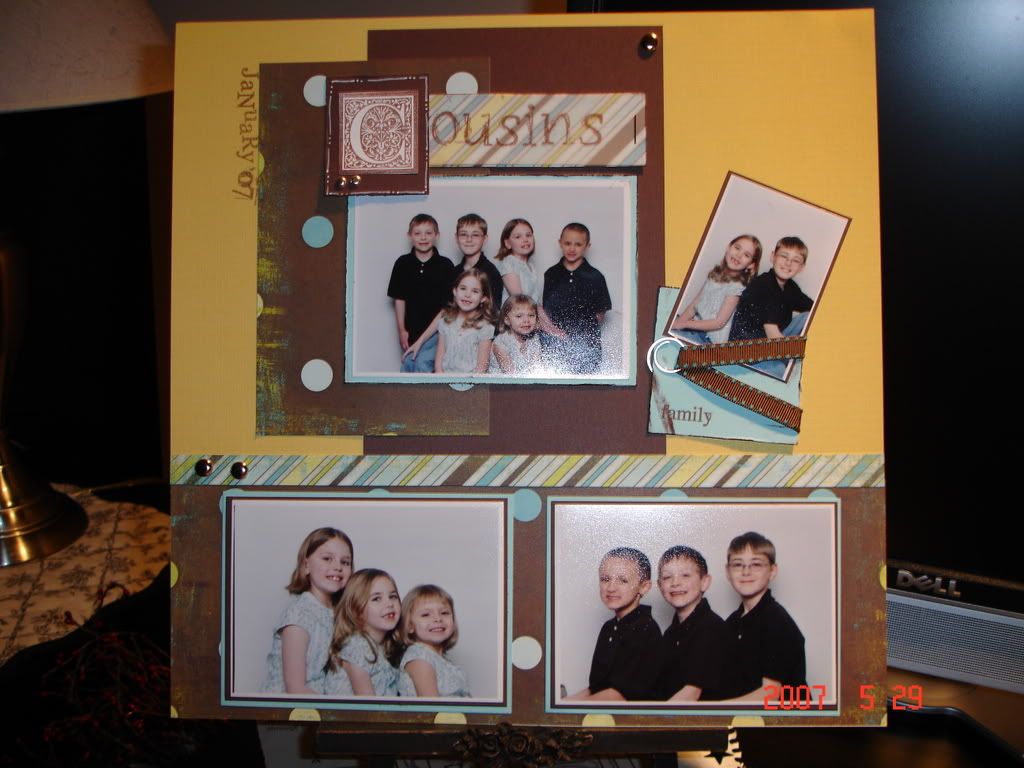 TIP: I am not huge into journaling. I really can't stand it. But I didnt want to forget how old the kids were in this photo. So I just put it on the back of the layout. I just wrote it back there, where I sign all my pages and the day we took the picture.
Also, my mother informed me that my directions for the last Make It Monday were too confusing!!LOL Thanks mom!! I was a bit sleepy and hurried when I wrote those out and didnt even proofread them, if you are having trouble with them also, just go to splitcoaststampers.com. At the top of the home page you will see Home-Gallery-Forums-Resources....click on Resources. Then just scroll down to Glitter Window. The turtorial there is much better then mine. (now I am giving away my secrets!!LOL)