Getting ready and counting down to my Clost To My Heart big open house. I got a few door prizes made up this week. Thought I would share them here.
First is a notebook that I recovered. Using CTMH paper, I thought it was really neat. I liked the black and red together.I like it so much, I may make a few more.
Next are these little magnetic holders that I found at Target. They are round and tin and hold stuff.I put some brads in them and refinished the front. I used CTMH stamps on this one. These are hanging on my metal cabinets now. The magnet is really strong!
And last but not least, are these adorable little stars that I found at Gordman's the last time I was there. I could just see these with Chipboard USA on them. So I finally got them done this week.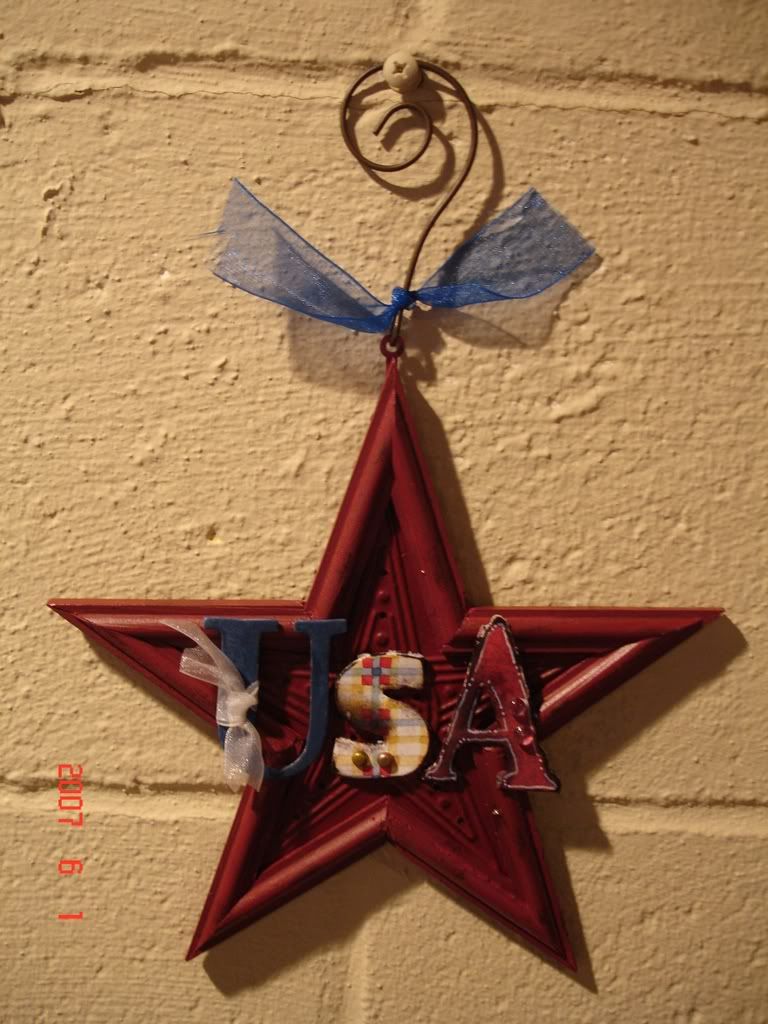 Ofcourse I have a few other door prizes too that will be straight from the CTMH catalog. I can't wait. I am getting excited!!
(Dont' forget you can click on the picture to get a better view of them)