Today I am working with canvas. It is really easy to use. It is alot like chipboard. You can cover it, paint it, embellish it...whatever you can think of. I made two projects this week with canvas. I also made a project using canvas at CKC.
The first project I did this week was for a sweet little gal we know. I found this canvas at Walmart (though Dick Blick is a great place for canvas..any size you want).
First thing I did here was paint the edges with Making Memories pink paint.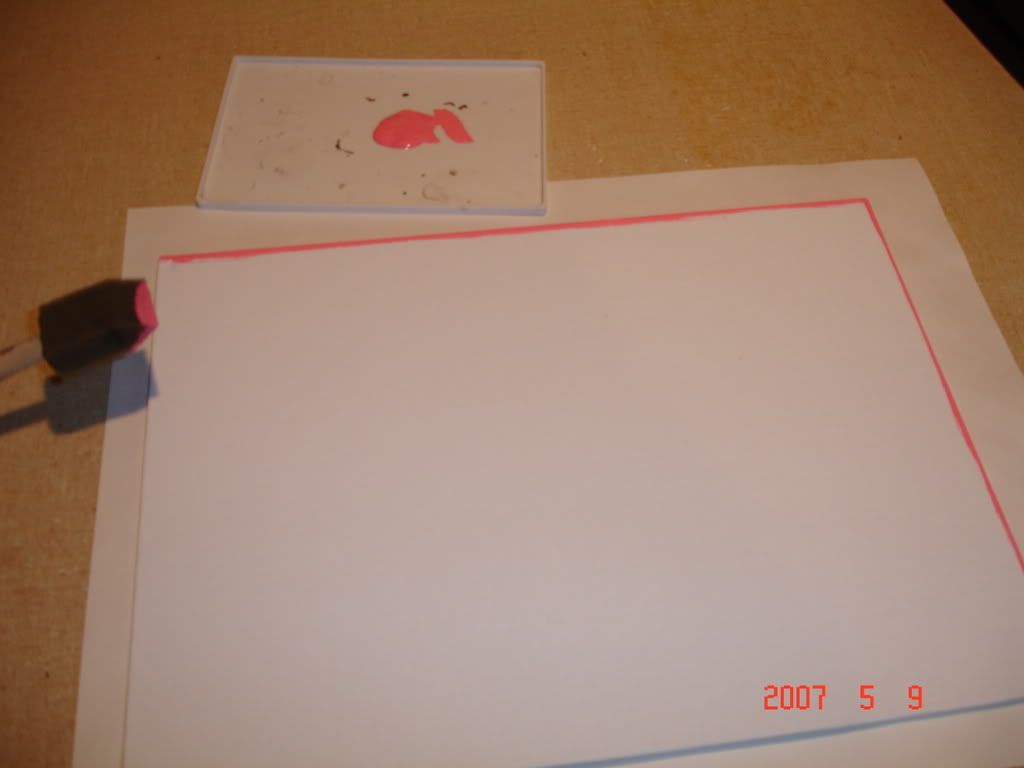 Then I actually just took the paint again, and used it with my acrylic stamps. I dont normally like to use paint with my acrylic stamps, but these were the stamps I wanted to use and they were clear, so there you go. It worked out just fine.
AFter that, I took a piece of black card stock, lathered it up with Mod Podge and also put some on the canvas, then applied the card stock to the canvas.
So far I have displayed 3 things you can do with canvas, stamp on it, paint it and apply paper to it. I then sealed the black paper with Mod Podge and let it try. Again, it goes on white, dries clear.
After decorating my chipboard H, I applied it to the canvas using 3D pop dots. I punched holes in the top of the canvas using my Crop-a-dile. (cuts it like butter!!) and threaded through some ribbon for this handy little wall hanger!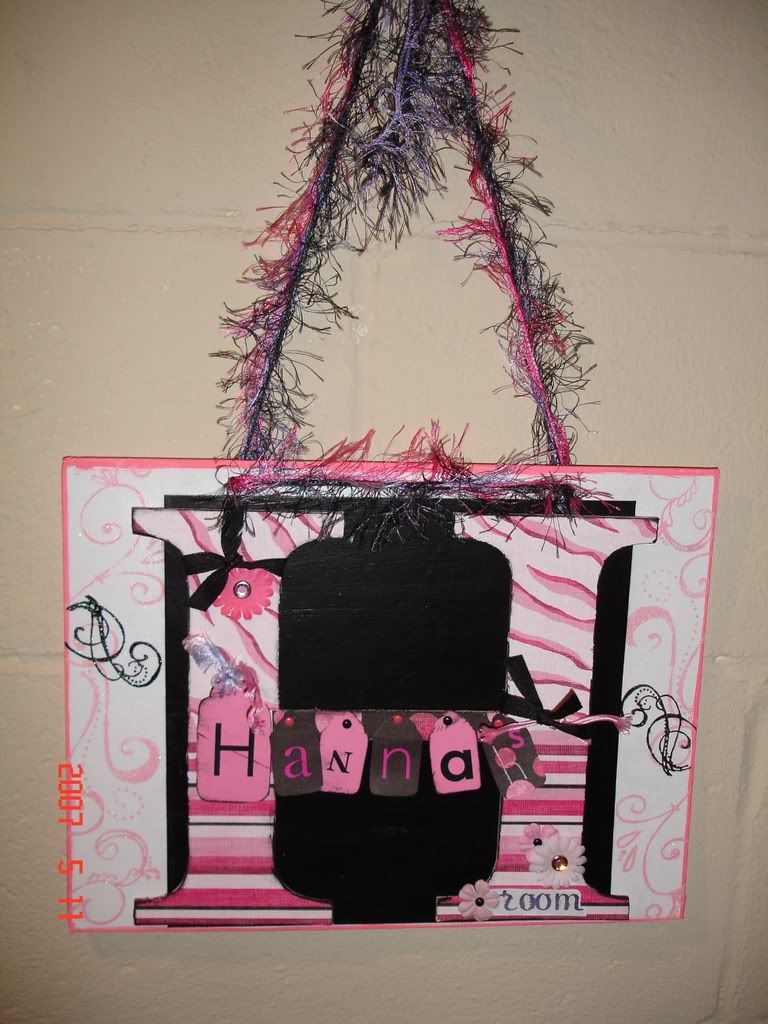 I also made this little wall hanger for my dear friend who just had a baby. I used pattern paper to cover the whole canvas on this one, decorated my chipboard M, and spelled out her name to the side. I also used the cropadile again to punch 2 holes in the top for the ribbon.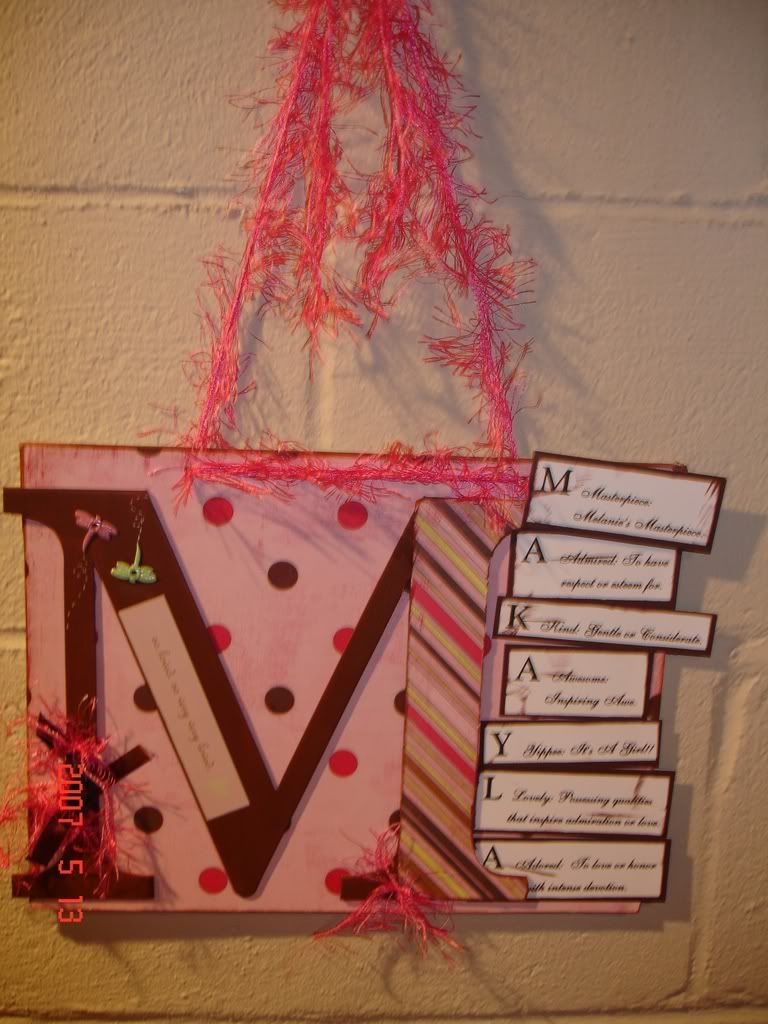 And last but not least, this is the project I did at the Creating Keepsakes Convention using canvas. I love this wall art. Here, we inked the canvas. Literally just ran our ink's over the canvas to change the color from white to green. We also mounted our photo's on smaller pieces of canvas.
Easy as pie right?! Let me see what you can do with canvas!!