One of the hottest new "things" in scrapbooking are skulls! I admit, I have even fallen victim to them!! I saw a wonderful little purse made with scrapbook paper by Marah Johnson on TwoPeasInABucket and I HAD to copy it! Here it is!!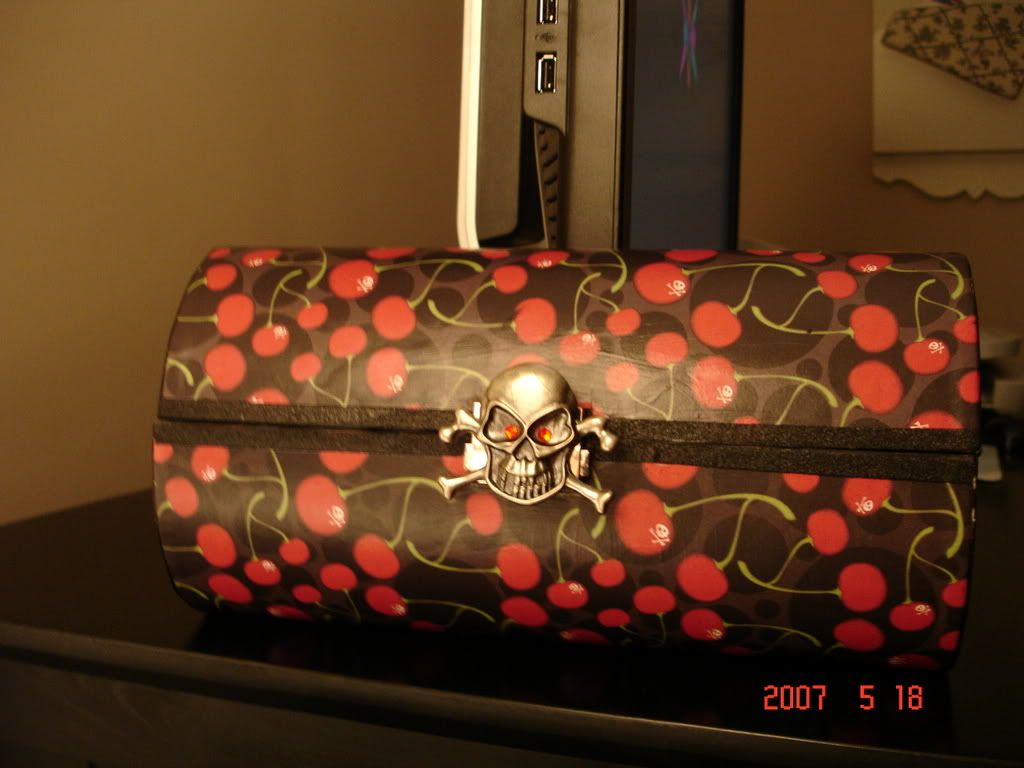 Is it not the best! I love it so much! The purse and paper you can get at Creative Imagination's website. I also got the big skull and the brads on the side there too. Here is a picture of the side of the purse, a skull brad holding the chain.
Here is the little skull on the clasp of the purse.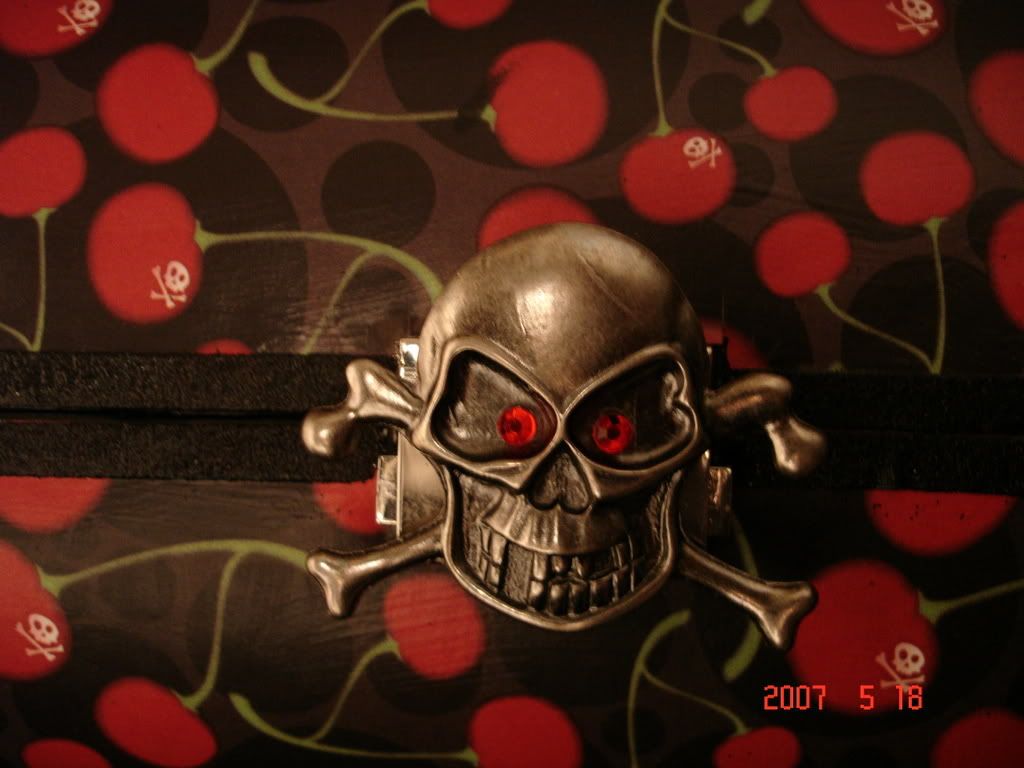 And one more little fun piece of skullery. I made this little card for my dad's birthday. Using the same paper, (just some scraps from the purse). The skull stamp is from Technique Tuesday. Love it!!