My party order came today! I was so excited! I get more excited seeing what everyone else is getting I think then what I am getting. I did make out pretty good though. Here is a picture of all of my stuff......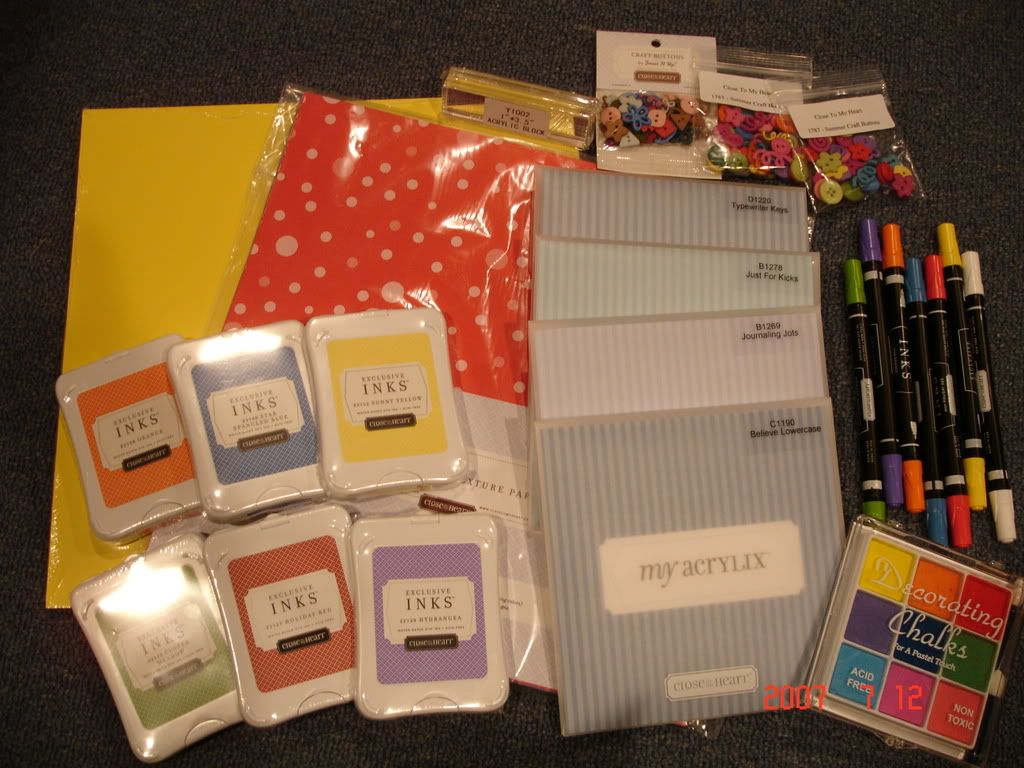 I went with the Summer Carnival line this time. I got 6 ink pads (all summer carnival) The Summer Carnival Cardstock, and Background Paper. I also got a personalized stamp that say's Handstamped By Christina ...or something like that! LOL
I got the summer chalks, 3 packages of new buttons and ofcourse...new stamp set's!! I got the Stamp of the month, the Typewriter keys, Just for Kicks (for my son who is in Kuk Sool Won) Just Journaling set, and another alpha set...Believe. I also got 7 markers. 6 of them go along with the Summer Carnival theme, but the last one is the new White Daisy one. I totally fell in love with the new White Daisy ink pad and thought I would try the marker. I was really torked at first, when I first wrote with it on the chocolate paper, nothing showed up! I could only see where it was a bit wet looking. But within seconds, the white came out....I think it covered pretty well actually, what do you think??