Well, I survived my trip to the Scrapbooking Expo in Chicago Saturday. My friends and I had alot of fun but boy, was it a LONG day and evening. I did not really need anything, so I didn't come back with a huge bundle of stuff. Just a few things to share.
This is a photo of our goodie bags we got on the bus. They were really cool and full of good stuff. Also a few pieces of paper that I bought from Creative Imaginations. I just love that stuff!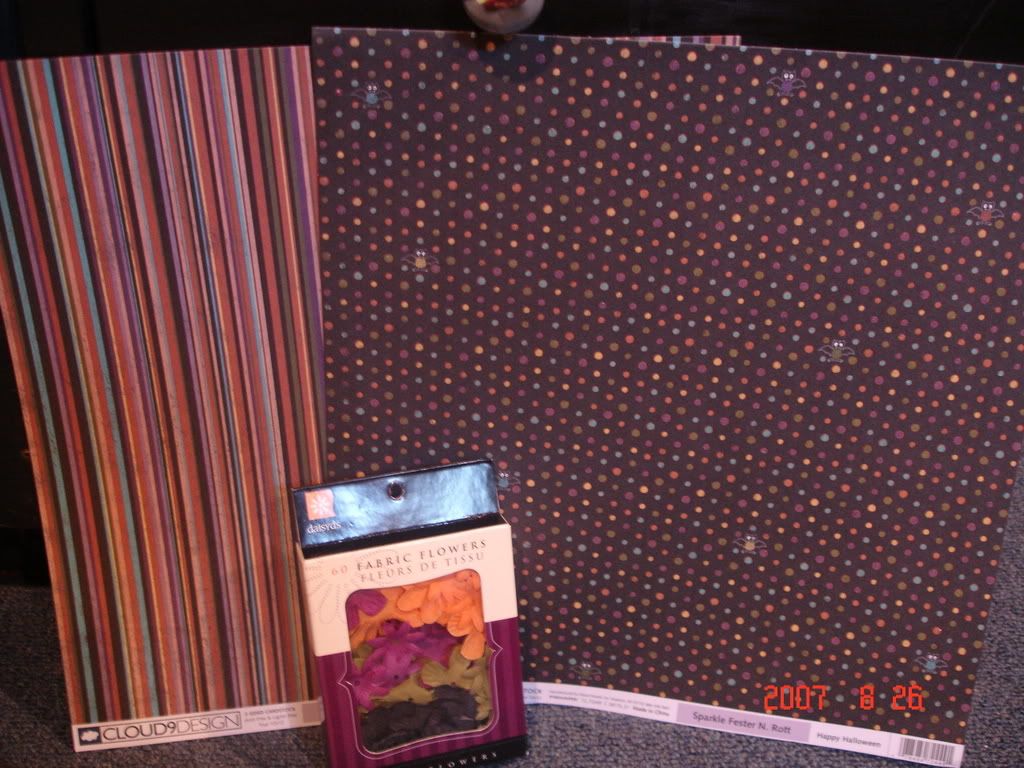 This is the Halloween paper that I bought. I usually only do one layout for Halloween so I didnt need a lot. But just loved the little bat's on this page. It is from Cloud 9 Designs and the flowers are from daisyd's.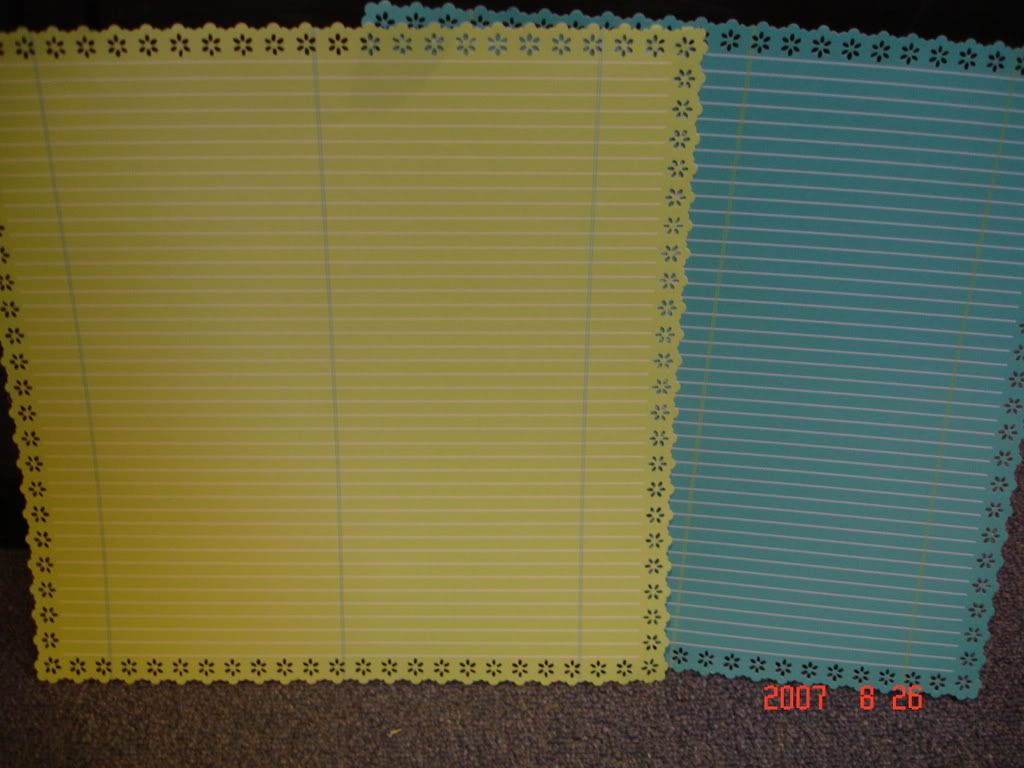 I didnt need these 2 pieces of paper from Creative Imaginations, but just loved them! I loved the scallop type edge all the way around, the white line's through the paper and the color's.
And last, this is the paper I bought to use for my in-law's 40th Anniversary gift to be made later. I loved the classic black/cream color scheme here. This paper is from Crate Paper. And look how big those flower's are! I had to have a few of those! I also got these classic black brads to use in the middle of the flower's.
Well, that's my big shopping spree yesterday. My wallet does not really need to recover, but I sure do! There may not be a Make it Monday tomorrow, feeling a bit under the weather and need a few day's to recover. Have a great week!