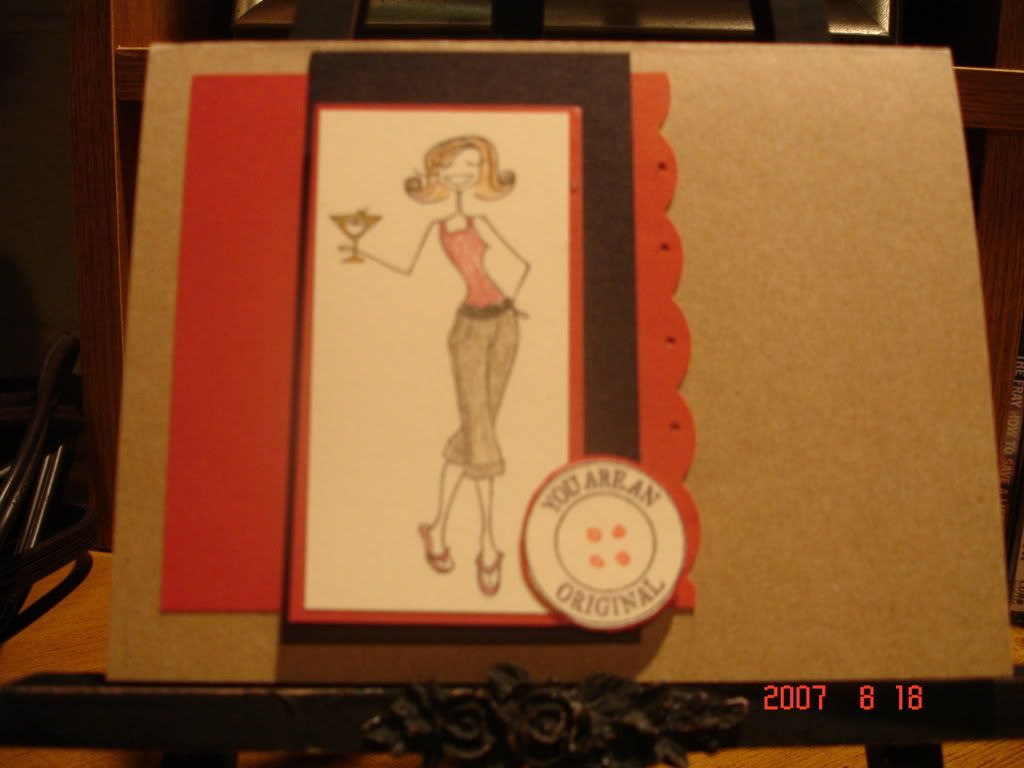 Here is a card I made for a friend who turned 30 this year. We are all turning 30 this year!!! I have until November, but it is not stressing me out any. Just a number. This card was weird for me as I did not inking on it. Just left the open space on the kraft paper. I had a hard time leaving it alone!
Twopeas blog challenge question for the day is "What would be your dream job?"
Well, right now I am a SAHM and I am getting really bored! Right now my dream job would be to be a teacher's aide in our school district. Keep me busy during the day, have the same day's off as my kids, and not go into work till 9:30. How perfect!!
Have a great day!