Front: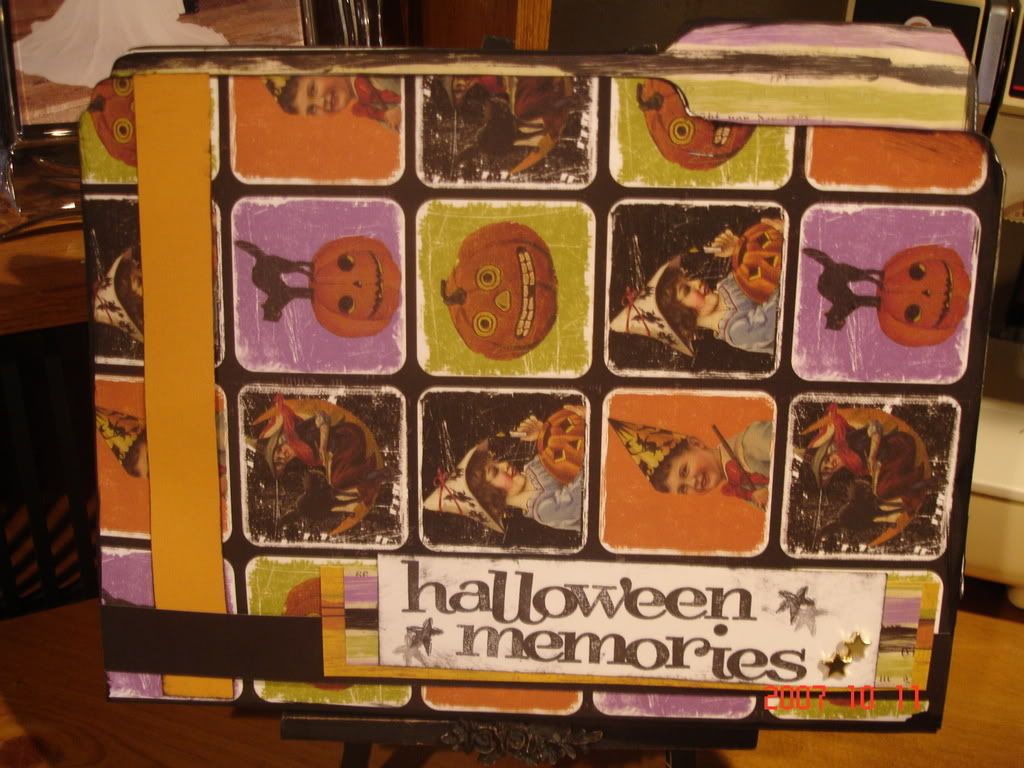 4 more to go before blog candy!!
Tonight I am posting a little Halloween folder album I made. I participated in a Halloween swap on Simone's blog. (Daily Dozz of Spazz on the right).
We had to spend $15 on Halloween stuff, and also send one homemade item. And this is the homemade item I made for my swap partner. (I gotta get this thing in the mail tomorrow!!)
It is made out of a regular manilla folder. I used all Rusty Pickle pattern Paper. CTMH stamps and Autumn Leaves for the dates.
I really wanted to decorate one of those clear paint can's, but was not sure how I would mail it!!
Anyway, I have a little tab for the last few years starting with 2002 and ending with this year. She can put a picture or journaling there if she would like. Then on the other inside flap, there are 3 parts. I have the green piece, she can put a photo on, opens up to the orange piece, (another photo) opens up to a little hidden journaling square.
Hope she likes it! Thanks for looking!