Just an FYI, this is my 94th post! Look for some blog candy when I get to 100!!
Today's Make It Monday is called the Reflection Technique. To start with you will need a stamp, some ink, cardstock and a piece of Acetate. Now, I did not have any acetate. So I improvised, as we in the craft world tend to do. I used clear packing tape! Just folded over so there was no sticky side.
First thing you will want to do is stamp your image on the cardstock.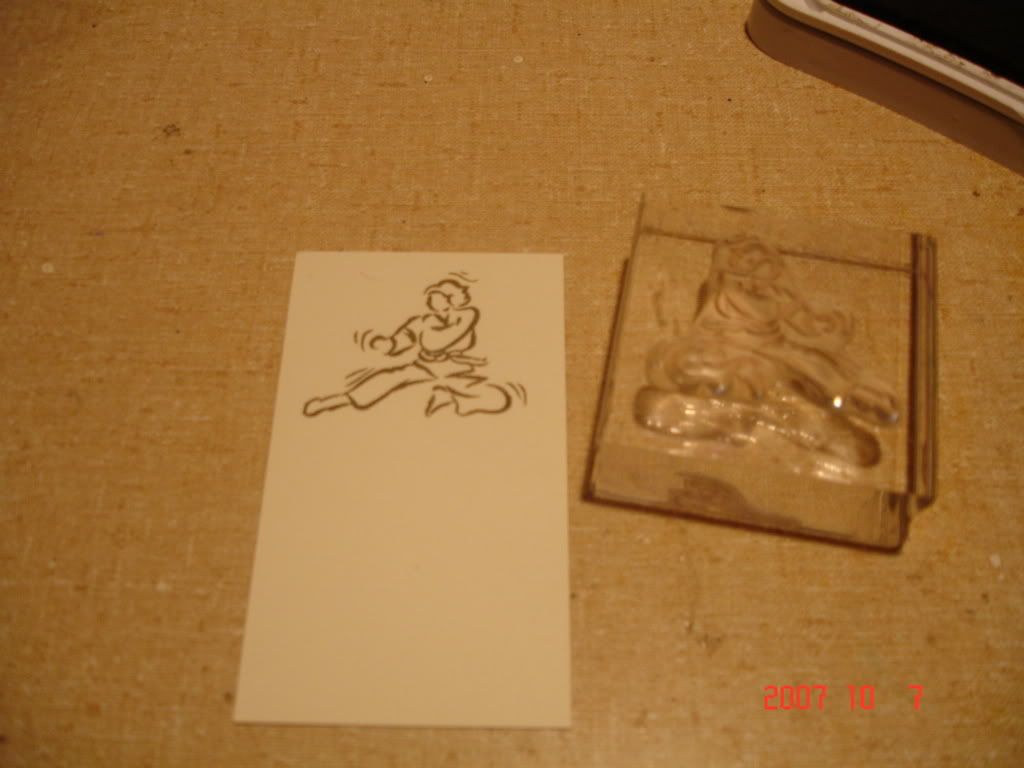 Next you will stamp your image (same image) on the acetate. Or in my case, clear packing tape. It was a bit slippery to stamp on the tape, but would not be on the acetate. Just be careful not to slide your image if you are using tape as I did.
Next, you will take your acetate and flip it over so that the image you stamped is facing down. Lining it up with your stamped image on the cardstock and gently rub. Your image will come off onto the cardstock.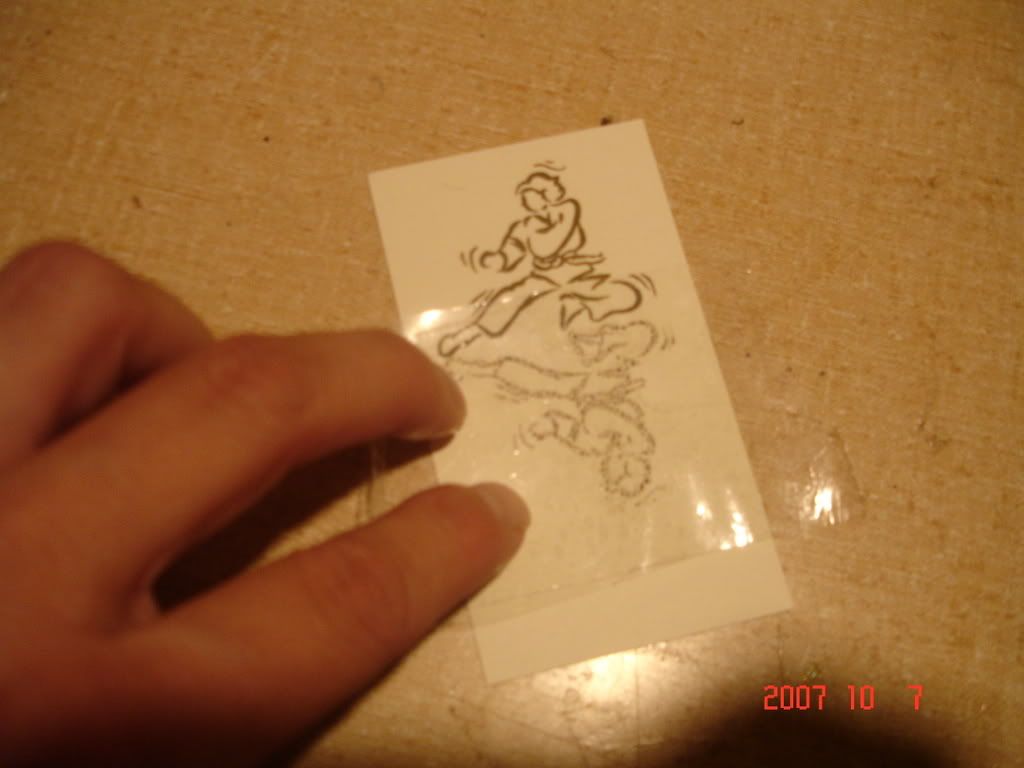 You can now decorate your card as you wish. Beate did a wonderful tutorial on this over on Splitcoast stampers that I would highly suggest checking out.
http://www.splitcoaststampers.com/resources/reflection.php
And here is my finished card.
Enjoy and thanks for tuning in!