I actually got a few things done today. In addition to getting all the paper cut for my party this weekend, I got this big wooden paper clip made for a friend.
I also got a sample made of the book mark we are making at my party this weekend. I am not doing a traditional bookmark. I am using big metal paperclips. I thought they turned out cute. They are really easy to throw together. Hope the gals' like them!
And here is the other Christmas card I promised you yesterday. I finally got it to down load right!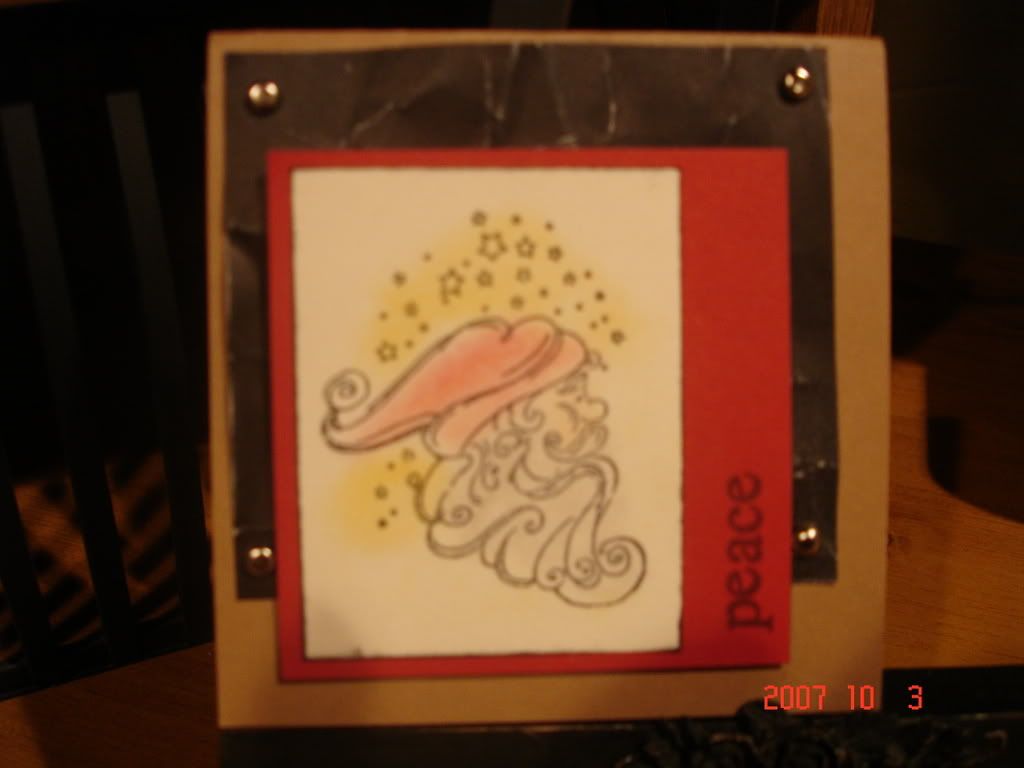 Have a great weekend everyone! Thanks for looking.