Hello there! Time for another Make it Monday! I am posting this a bit early (Sunday night) as I will be MIA on Monday and swamped on Tuesday. I'm sure you won't mind.
Today we are going to make a card using the Faux Linen technique. Sounds tricky, but it is REALLY easy!
This will allow your cards and paper creation's to have the look of linen, without actually using linen.
The material you will need for the project are:
Glossy Cardstock ( i tried it with regular, and it does NOT work)
Ink, Sponge and Medium Sandpaper.
And ofcourse whatever stamps you want to use.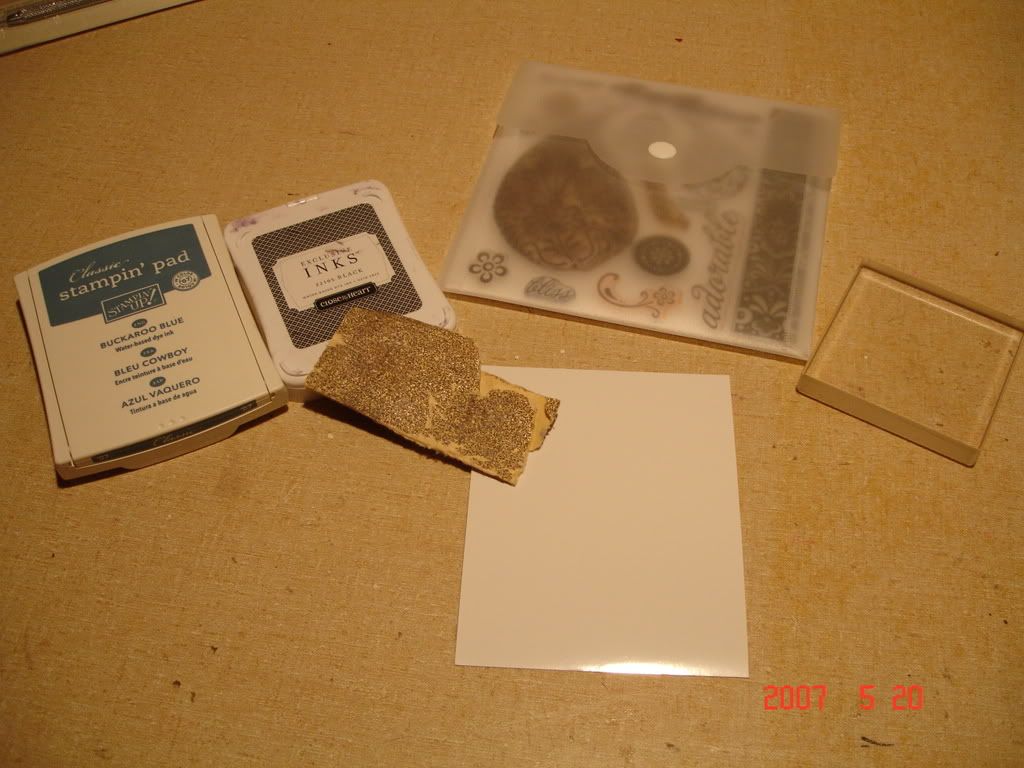 First thing you will do is stamp whatever background you want on the glossy cardstock. You have to wait until the stamped image dries before moving on to step number 2. This can take awhile with glossy. I took an embossing gun and heated it up to speed up the process. Here is my glossy cardstock, all stamped and ready for the next step.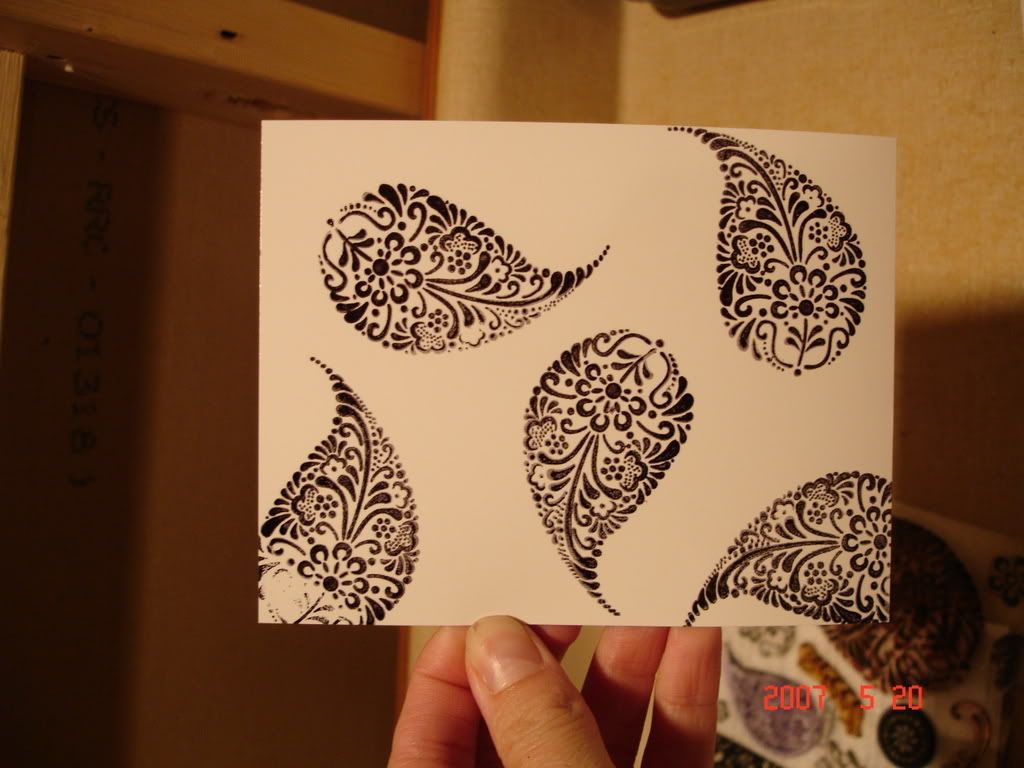 Step two, you will take the sandpaper and sand the entire piece of glossy making vertical lines. Then you will repeat this process making horizontal lines also. This is what will give you the linen look.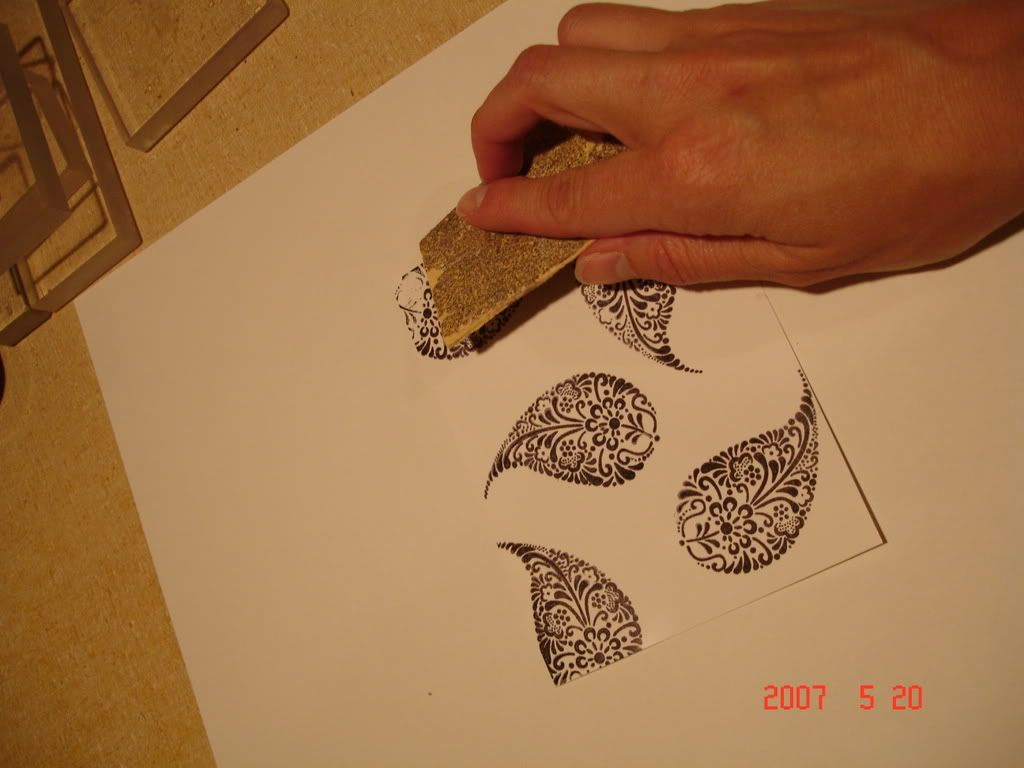 Step 3: Apply a colored ink to your stamped, sanded glossy cardstock. You can work this however you like, to whatever lightness or darkness that suits you.
Here I used a blue on top of the black that I stamped before.I also used a sponge for this.
Step 4: you can then go over your cardstock with the sandpaper again to lighten your ink you just sponged on.
Here is a close up of my cardstock all done.....
I love it!! And here is my card all finished up! You can click on the photo's for an up close look at them.
I hope to see your creation's you make with this technique! Thanks for looking!!