At twopeasinabucket, I got to do one of the sketch challenges. I was so excited. Here is the link if you want to go check it out.
http://twopeasinabucket.kaboose.com/pg.asp?gallery=3&cmd=display&layout_id=1197068
I have posted previously 2 of the cards that are included in the sketch but here is the last one. It is also a Flap Fold card.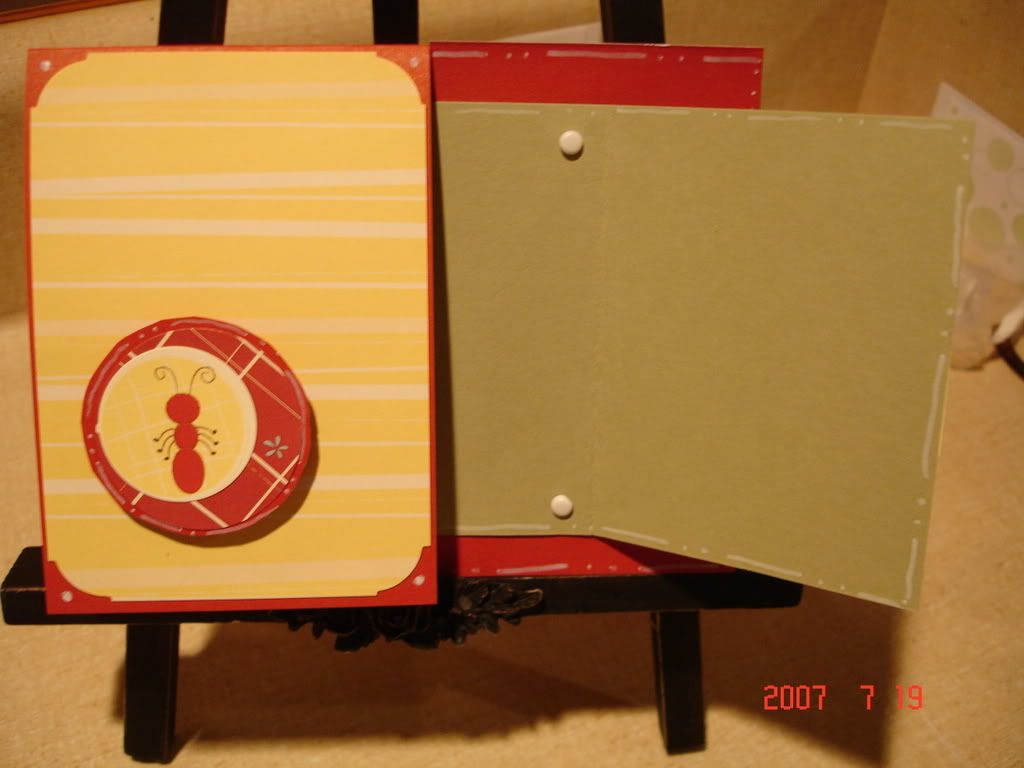 On the blogger challenge today, the question was, Are you more of hand journaling or computer journaling. Well, I used to be 100% computer. My handwriting is horrid, though I like it because it is my own. But lately I have been putting more of my own journaling on my pages. Just so my kids will know what my handwriting looks like. And I am not ashamed of my chicken scratch. Though I would never put it on someone's layout that I was giving as a gift!! LOL

Ps: will be out of town this weekend. Blogging will slow to a stop for a few day's. Will be back hopefully with a Make it Monday on Monday!! Enjoy your weekend all!!