Today is my wonderful, sweet, innocent, grandma's birthday...oh wait...what...you want me to tell the truth?! Oh ok...today is my fiesty, mouthy, spitfire of a grandmother's birthday! LOL
I am heading over there tonight to make her new favorite dinner (catfish). Here is the birthday card I made for her. Not very birthday-ish...but I like that TAC set and I dont get to use it all that often.
Have a great day!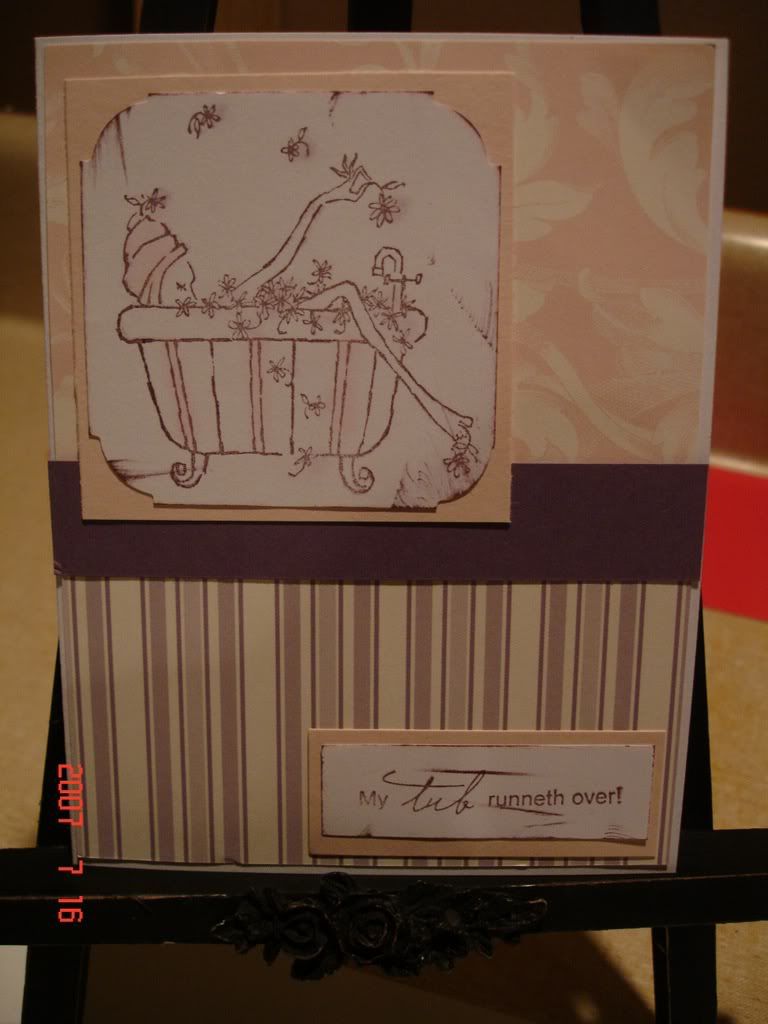 Oh..on two peas.com..the blog challenge was to list 5 things you do every day without fail. That is easy! I do 5 things everyday without fail 10 min. after waking up! lolSo here are my 5.1. Eat Breakfast..every day..just a habit now.2. Check my email...usually while eating breakfast! lol3. Make the beds.4. Pick up the house..allday...everyday....5. Sleep IN!!! Only because it is summertime! but i love it!!