I am in one crazy mood! The
ambien
is kicking in people!!
LOL
I have had NO time today to do much of anything, I did get my own butt
wh
- Oh wait...too much info@@!!!
LOL
Ok
, Today I am doing a
quicky
Make it Monday on Vellum. You know, that adorable see through paper that looks so pretty on wedding invitation's and such. ( I can see already I"ll be needing to do a spell check on this post!)
I made two cards using vellum. The hardest thing with most
ppl
and vellum is how to attach it. I have used vellum for years! And the best way's that I can come up with are:
1. staple it to project.
2. attach with a brad or eyelet
3. Use a special vellum adhesive. Now these can get expensive and they
don't
always work well. You'll just have to do some research and decide what you like the best.
4. You can also hide your tape marks on your vellum like I did on the first card.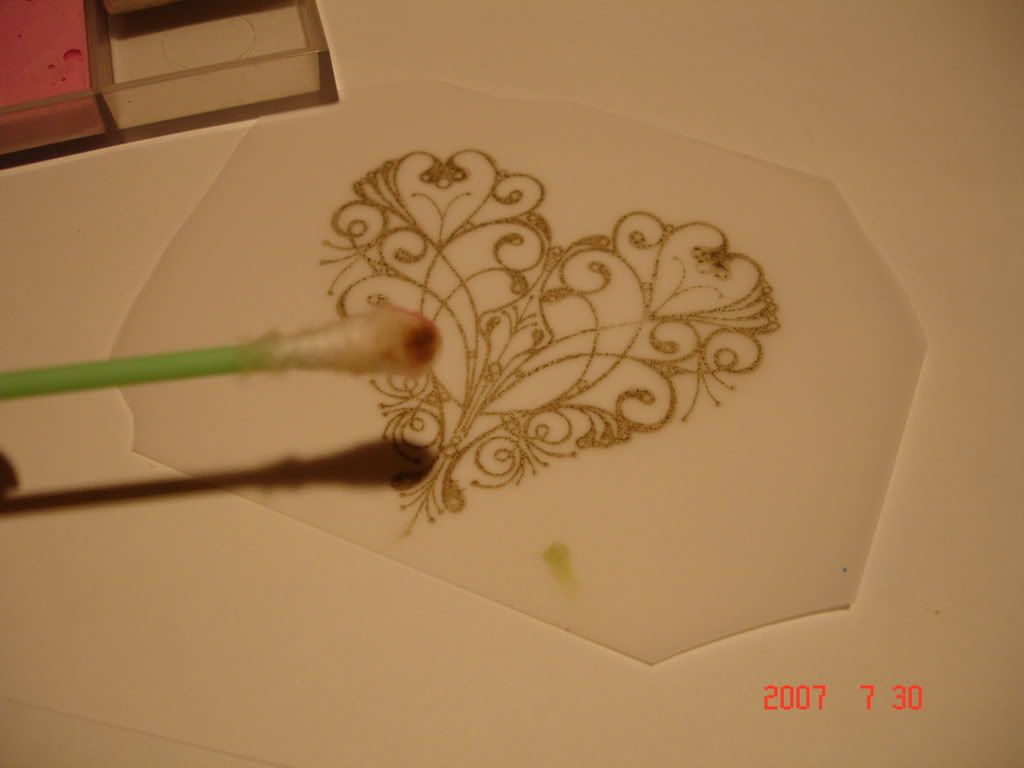 I put my vellum under this chipboard frame, so I can have the vellum attached to the card using my tape runner, and the frame hides it. I also stamped my image on the vellum, turned the stamped image over and used my chalks to color on the back of the vellum. Gives it a nice soft look.
On this card, it is very basic, stamped, stapled, done!
There are many other way's to use vellum. Some of my favorites are:
1. print
journaling
out on the computer on vellum. This give such a nice, clean, elegant look.
2. Heat emboss on vellum and then color the image on the back. That really makes the chalk pop!
3. And
of course
just stamping on it! Now they have
preprinted
vellum you can use just as an overlay.
Vellum is endless and really gives your cards/projects an element of class. Enjoy!!