Wow! What a crazy week it's been. I did get a few things done this week but I have no clue how I did that! LOL
I made this card for a friend who needed an Anniversary card.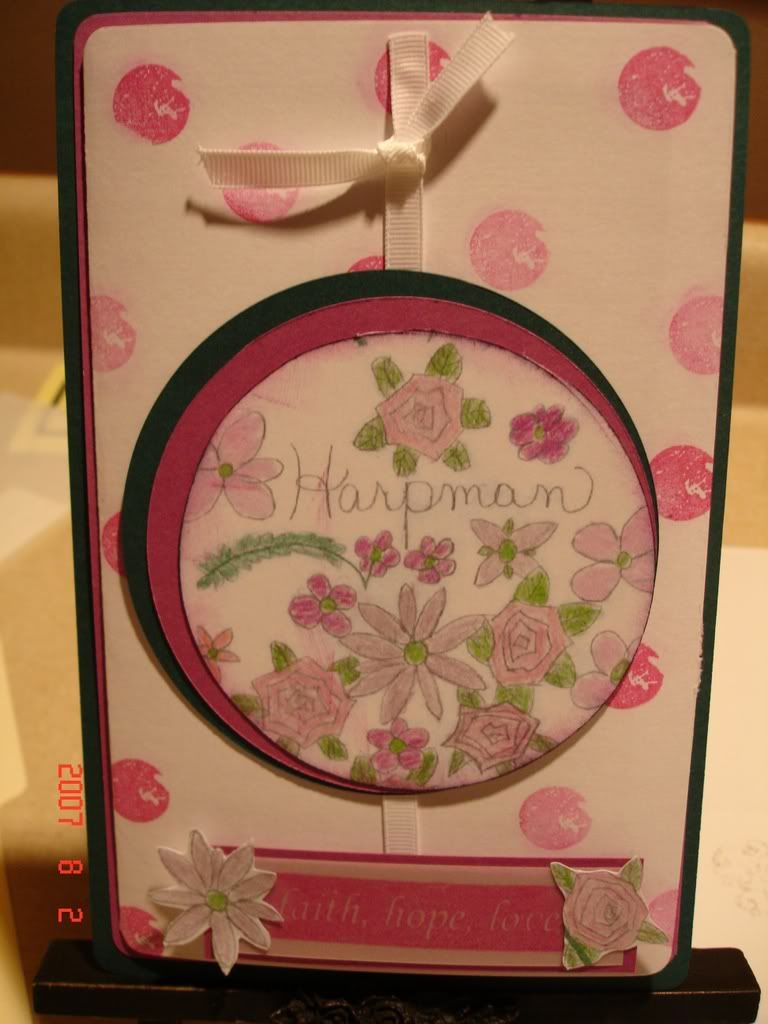 We used the artwork that their grand-daughter drew and colored. Then put their Anniversary party information and their picture on the inside of the card.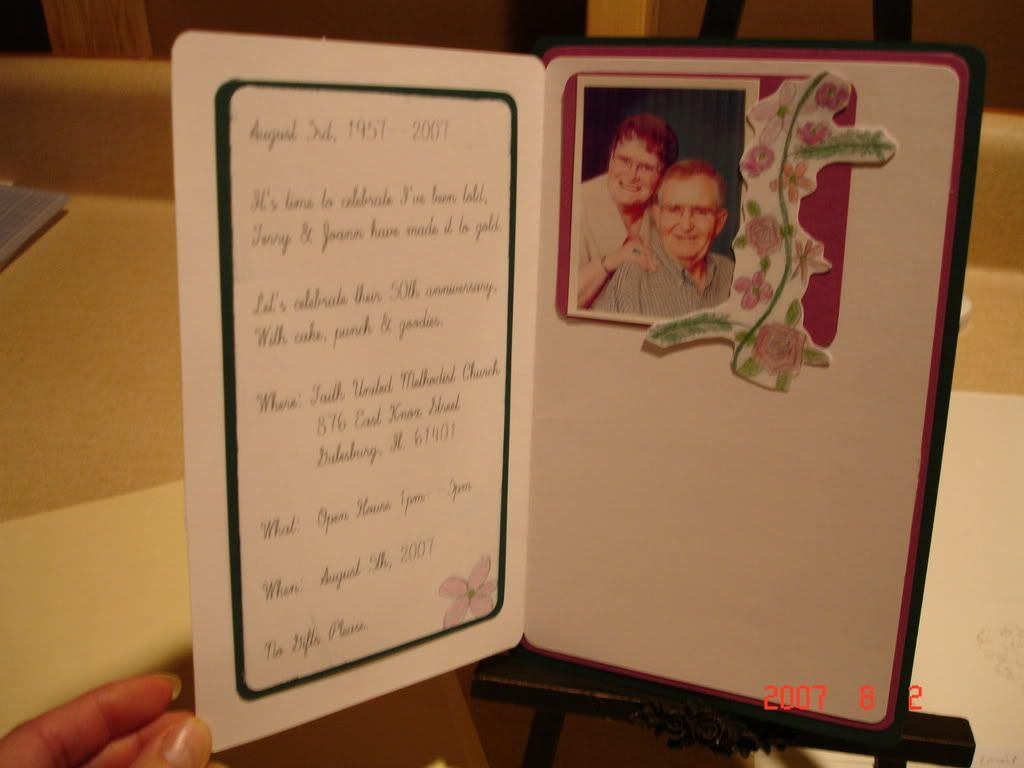 This is a 2page 12x12 that I finally got done. It is of my son's 4th grade class. Instead of doing a layout for every Xmas party, field trip and class picture, I just do a 2page 12x12 layout of the whole year.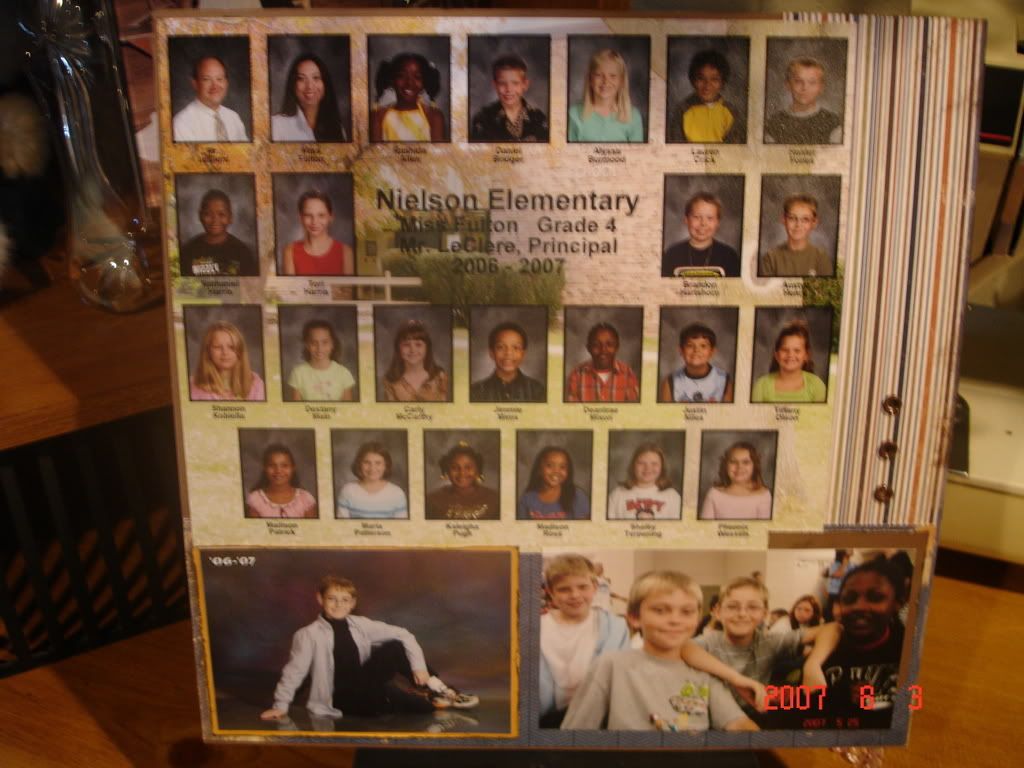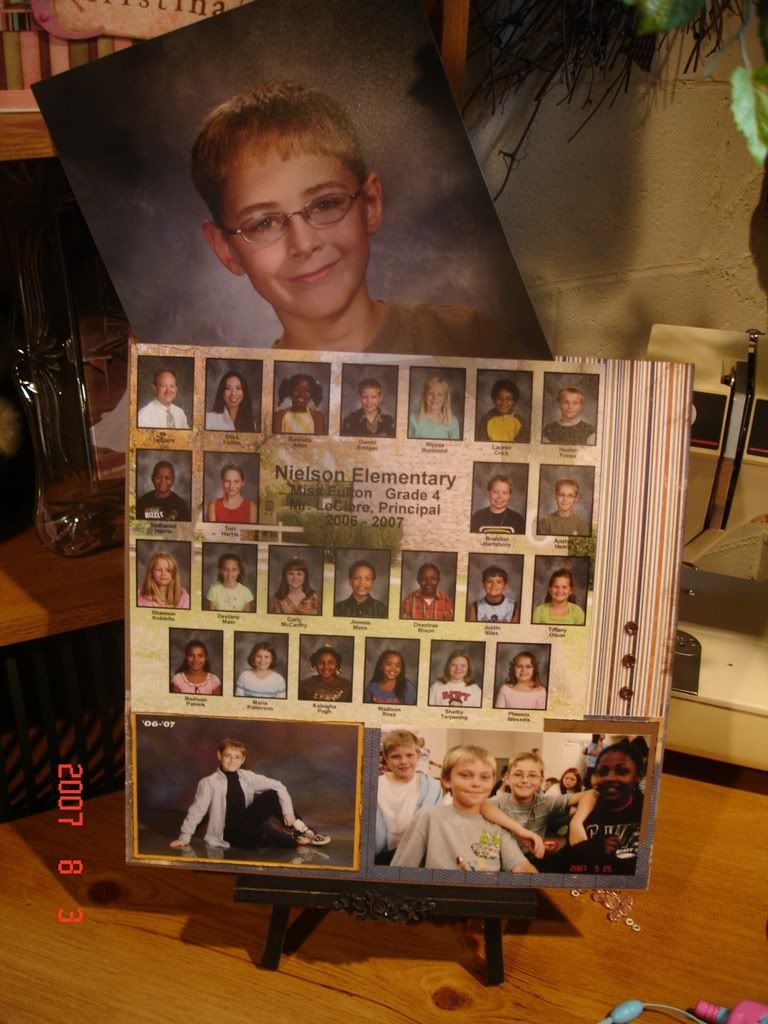 I put his big 8x10 picture hiding under the big class picture. I used all Paper Loft paper. I just LOVE that paper!
Hoping my CTMH stuff will be here soon!! Have a great weekend everyone! I'll be back Monday!