Well, I finally did it. I bit the bullet and got my hair cut and professionally dyed! Oh man....talk about a stretch for me! I never ever ever ever spend money like that, and while I had no business doing it now, I was tired of having brassy, dry, dead-end hair. I got about 5 or so inches cut off, put it in a little bob and got it back all brown with just a few highlights to frame the face. Hopefully it will be simple and easy for me to do and still look good. Only time will tell.I was a bit sad however when I pulled it in a pony last night to do some cleaning and it is a little midgy now.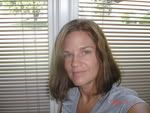 I did however want to brag about my friend KIM! She is one of the best crafters I have ever met. She's one of those genius's that can take trash and make it look like something you will pay big bucks for and display forever! She has never really been into paper crafting like she is into home decor crafting. Well, she is finally coming over to the dark side! And man, is she gonna be good! Here are the two sign's she made for her neice's bedrooms. She painted the canvas, then put paper on it and the chipboard letters are those great Rusty Pickle letters. Didnt they turn out cute!!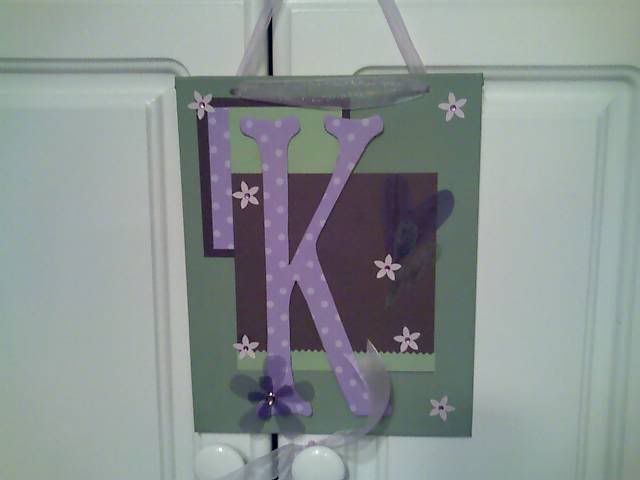 One more quick note, I added two more blogs on my list over there to your right. Daily Dose of Spazz is a wonderful blog I found from twopeas. This gal is just hilarious and I love reading all about her day, her adventures and seeing her artwork.
Also, My Creative Treasury. Kandis has the best artwork. I love her layouts and cards she makes. Seem's like such a sweetie! Check them out when you have time and have a great week!