I did a challenge on twopeas this week. I didnt really have a layout to get done, I have just done Claire's kindergarten one. So I took a flower that I saw in the ladies gallery and tried to duplicate it. I didnt do a very good job. I dont really like how mine turned out, but here it is.
Also, as I mentioned before, I got Claire's kindergarten layout done. Here it is.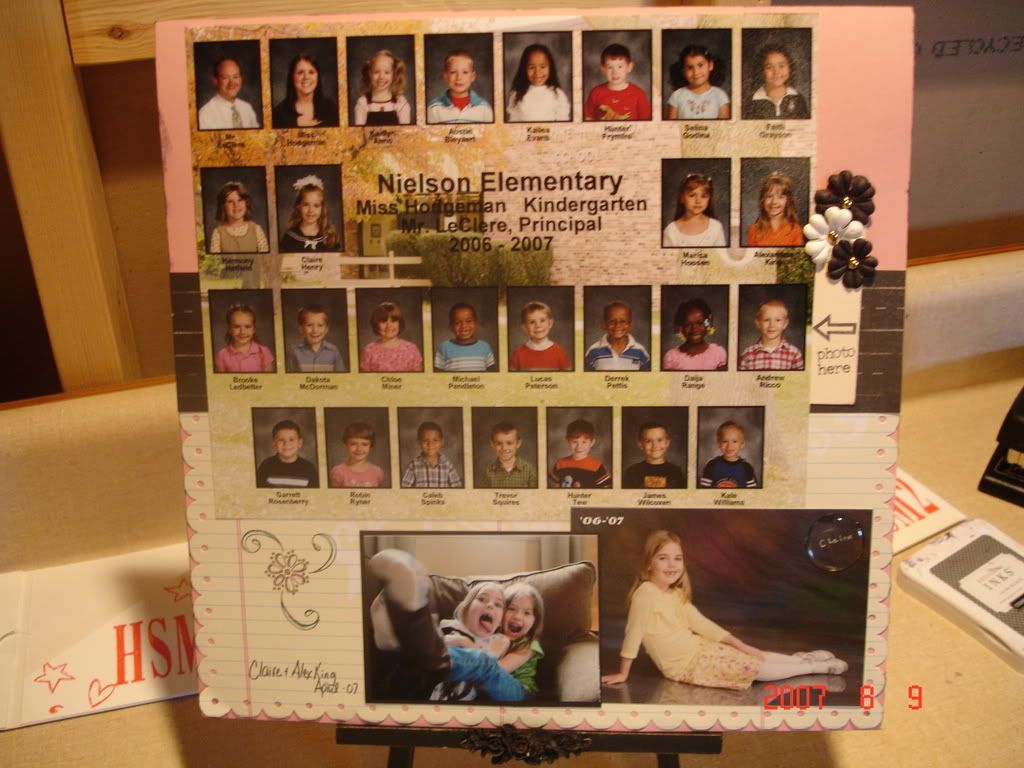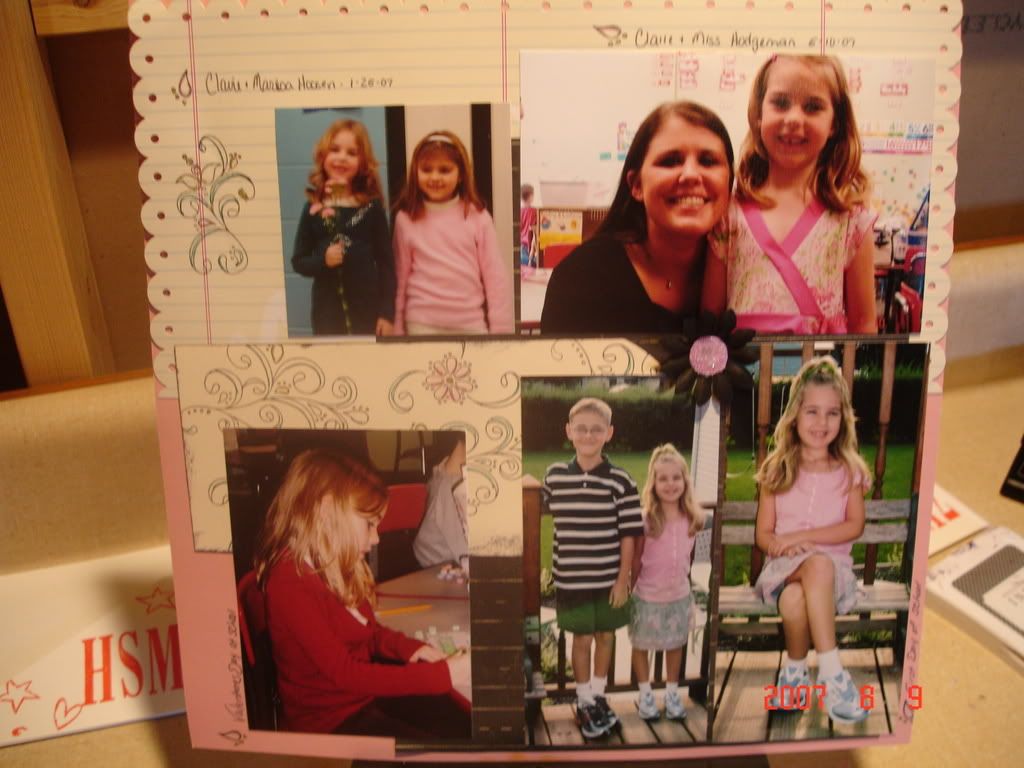 I got a great idea from a newbie the other day. My friend Sandy loves the gel pens. I have a few, not many. I always use them to write on the inside of the card. Well, she is actually coloring in her stamped images with them. They look so neat! Gel pens are so cheap. Only about a dollar each. I got 4 for $1 at Target in their dollar spot a long time ago and that is what I used to add a little glitter to the images I stamped on this layout.
Have a great day! Thanks for looking!