I got 3 cards done this week.
The first one is for one of my nephews who is having a birthday this month. I used Technique Tuesday's Skin Deep stamp set, The Angle Co. and CTMH stamps on this one.
The next card I did for a friends anniversary at the end of the month. For this one, I used Stampin Up and CTMH stamps, CTMH and SU cardstock and paper, and buttons.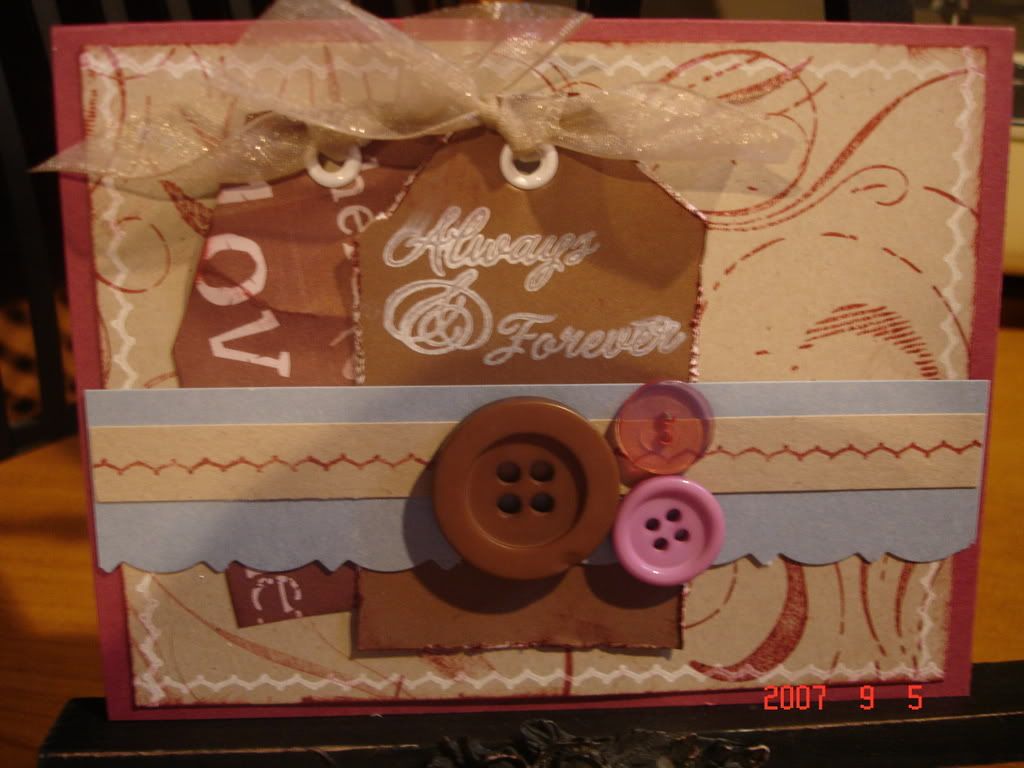 And the last card I made, and my fav out of all of them, if a birthday card. I always seem to use The Angel Co. set Retail Therapy for my friend's bday's. I just love that saying in there " Happy Birthday Princess". I used that stamp set, SU and Rusty Pickle stamps. CTMH and SU cardstock. And some ribbon I found at the dollar spot at Target. Also painted a chipboard piece with Making Memories paint. Love that paint!!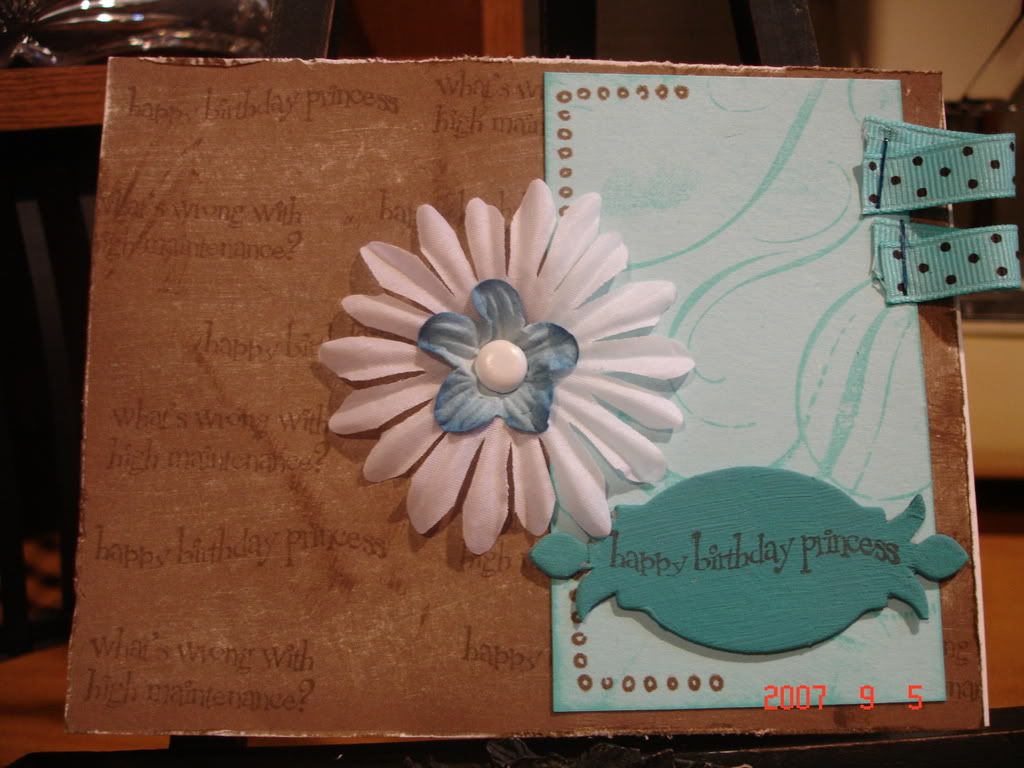 Thanks for looking...have a great weekend.