Actually got in my craft room last night and got 2 cards made. My friend let me borrow a magazine from her and they had these wonderful tri-fold cards in the back. Well, I just had to try to make them. So these are the two I came up with. I like the blue one the best.
For the red, I used CTMH Summer B & T pattern paper. White cardstock and Laid Back stamp set.It is going to a customer who just had surgery.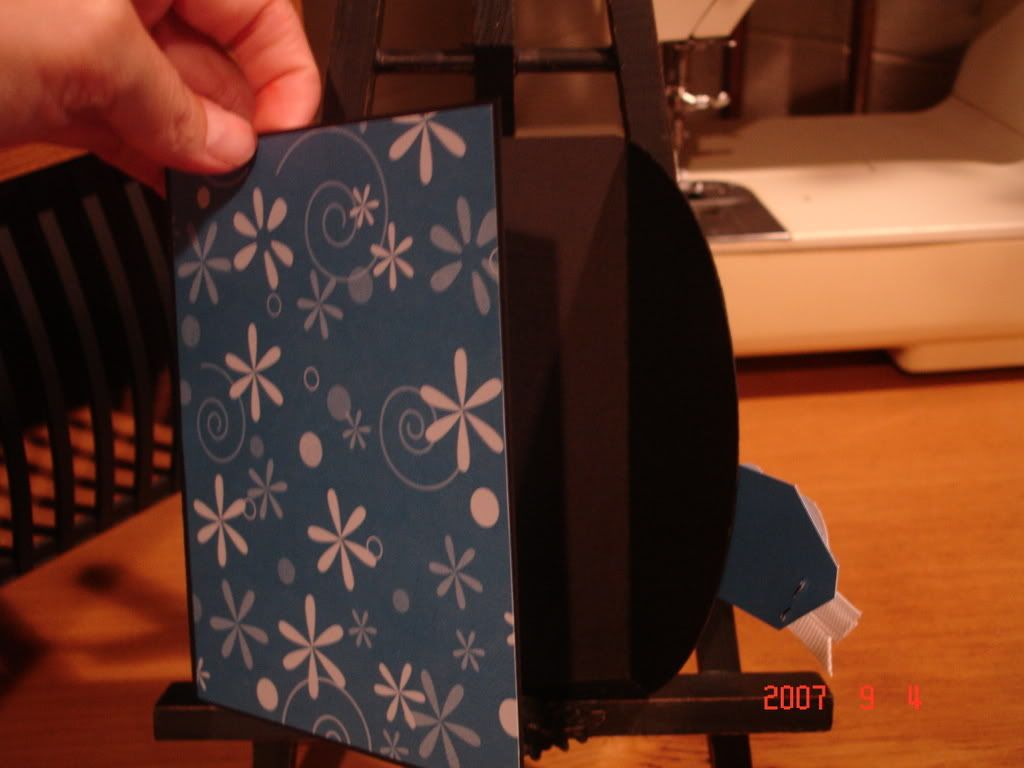 For the blue one, CTMH Summer B & T pattern paper,Black cardstock, and the Typewriter keys stamp set for Hello. A couple flowers and that's about it! This one is going to a friend but it is a surprise on who it is!!
Thanks for looking!