Wow! Labor day weekend really messed me up! I was a day off all weekend! I missed my daughter's first jazz class on Monday, forgot to go to a birthday party for my friends grandmother and it took me 3 day's to go over to visit my own granny! Not to mention I forgot Make It Monday on my blog. Well, I am here now. Hopefully with my head on straight but making no promises!! LOL
This Make it Monday is kind of an easy one. I found a great sketch blog a while back. I know whenever I have a hard time thinking of a card, casing what someone else has done always get's me out of my slump. Cards are the hardest for me to make, and I always seem to need help with them. So this little site works wonders for me. Check it out, and their sketch for the week of Aug. 28th.
http://janellerichmond.typepad.com/sketchthiscards/
Here are the two cards that I made using the sketch.
The first one I made for my friends mother who is going through some medical stuff right now. I used mostly all Close to my heart on this one.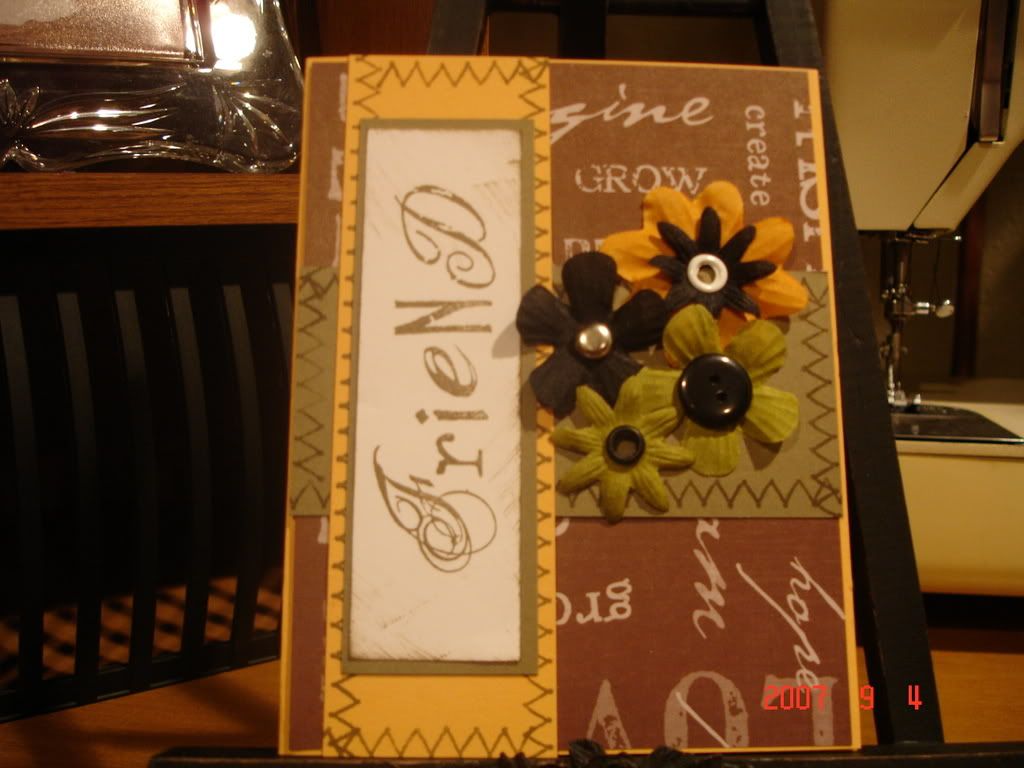 And this one I made for my friend who helped me out alot this weekend during my stamp club. She just charged in there and became my little "helper" without even being asked. She's a great gal and I wanted to send her a little thank you for doing that. These cards are way off of the sketch I know, but I like how you can take the base of an idea and make it your own. Thanks for looking, have a great weekend.