I dont usually post personal stuff on my blog but I just had to share my happy news. As of last night, we are finally done with the outside of the house!! We have finally finished re-landscaping after putting in new windows, new siding and a new roof last year.
Here are some before and after photos. You can click on them to get a closer view.
Before anything was done to the house....
How it sat for a year after the windows,siding and roof got put on.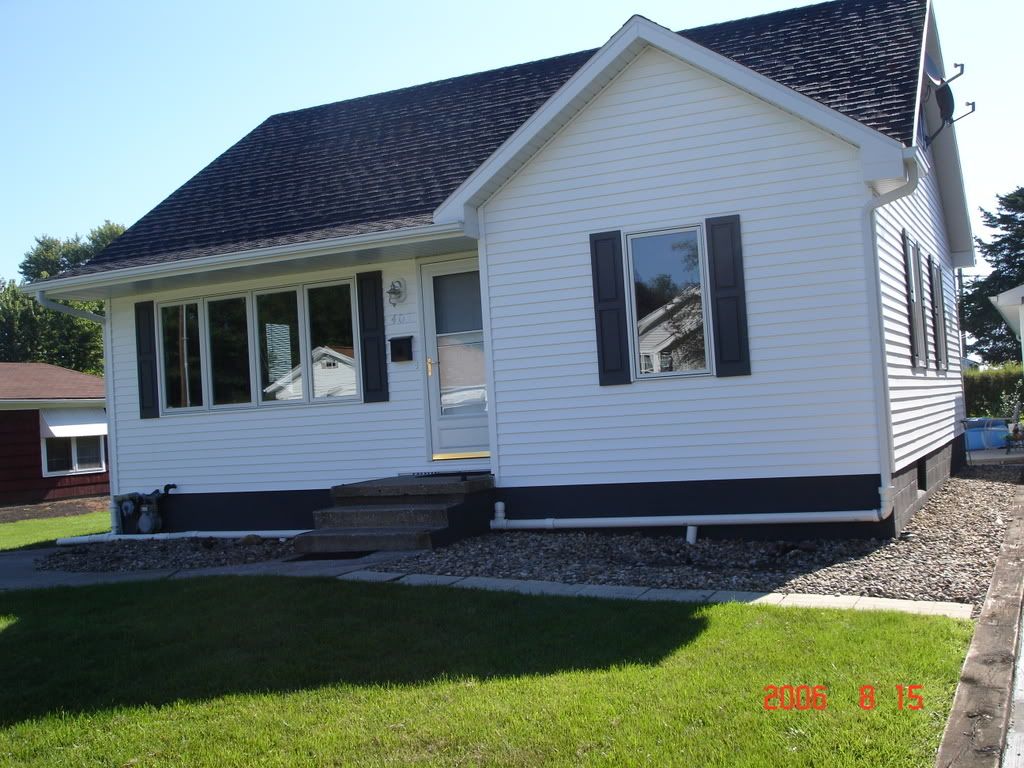 And the finished result. Picture taken this morning. That is my hubby at the side in the side yard!LOL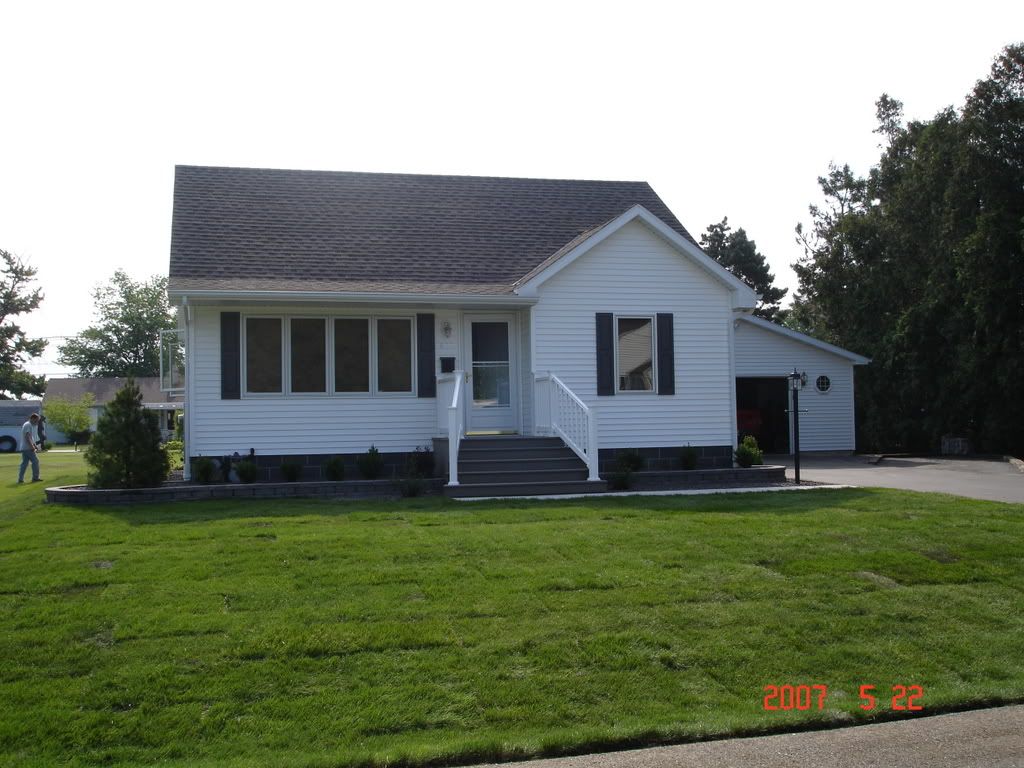 I think it turned out really pretty. I got to pick out the light post! LOL That's about as far as my input went on the project. And I made him fan out the stairs. Which were a real pain. I have a very handy man (did this all himself with his dad's help) and he is also a perfectionist. So as long as he does not try to give me input on the inside of the house, I kept my mouth shut on the outside.
Thanks for looking!