After reading a thread on the messege board at Two Peas in a Bucket, I realized that not only was end of the school year near, but so were teacher gifts!! I liked the thread because a lady was asking for a idea's for gifts on a budget, (something I am becoming familier with again) and alot of ppl spoke up. And alot of teachers posted too. It was really nice to get a teacher's perspective on teacher gifts. Most of them said that they appreciated a heartfelt thank you note the most. All of them said they did not want mugs, trinket's and apple items. LOL
So I ran out and got my supplies and got my teacher gifts made today. On that thread, someone posted a few ideas and I snapped one up!
Here are my teacher gifts....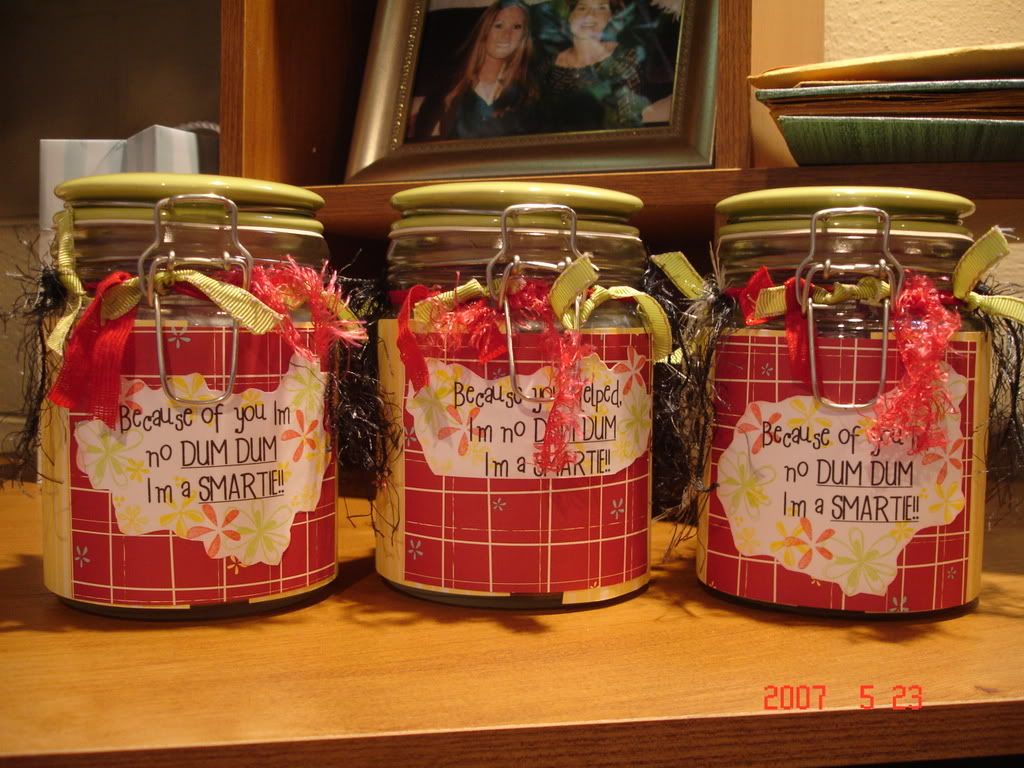 They are jar's that I found at the dollar store. I filled them with Smarties and Dum Dum suckers and the front of them say.....Because of you, I'm no Dum Dum. Im a Smartie!!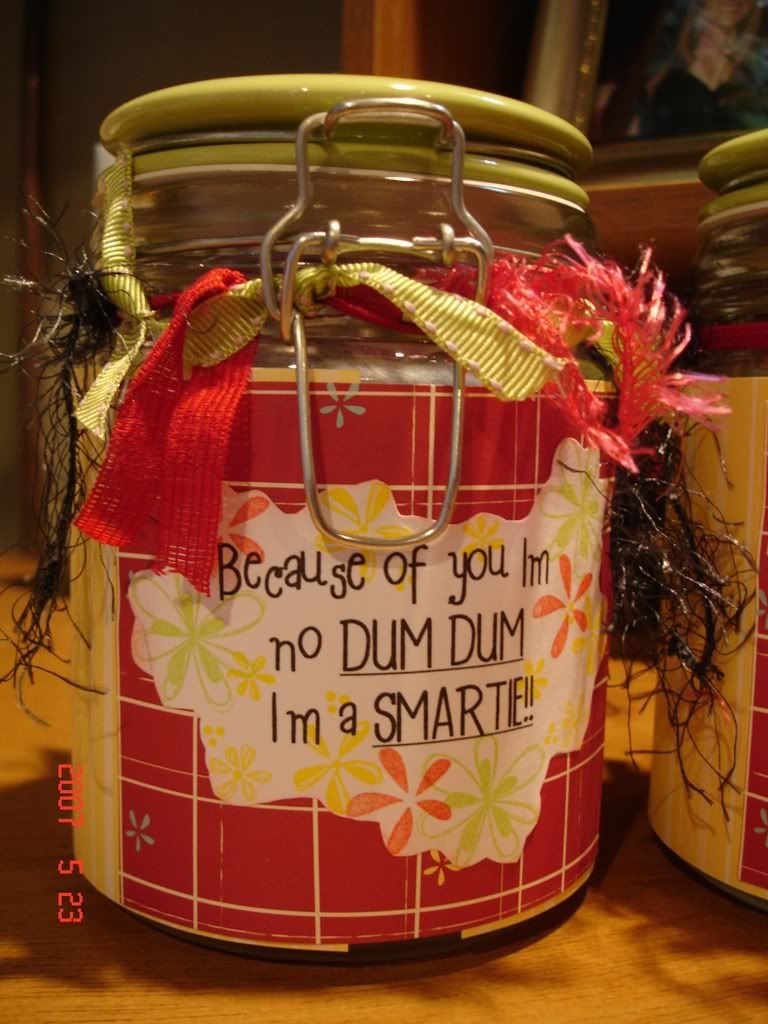 I made one for my daughter's teacher, her teacher's aide and my son's teacher. On the teacher aide's jar I wrote, Because you helped, I am no dum dum, I am a smartie.
I thought they turned out adorable! I used pattern paper pack from CTMH and just printed the saying out from my computer.
I plan on having my kids write a thank you note to each teacher themselves.
Let me see what you have planned for teacher gifts! Post a comment with a link to your teacher gifts!!