Ok, I was feeling super guilty about crapping out on the Make It On Monday today that I am doing a re-do.
So tonight I whipped up a little Triangle Trifold card and I hope my instruction's arn't clear as mud for it!!
Ok, you will need something to score the paper with on this one. You can try to do it without it if you want. As long as you measure where you are folding. You will need a solid piece of cardstock that measure's 3.5 x 10.5.
1. Score your cardstock at 3.5" and then again at 7"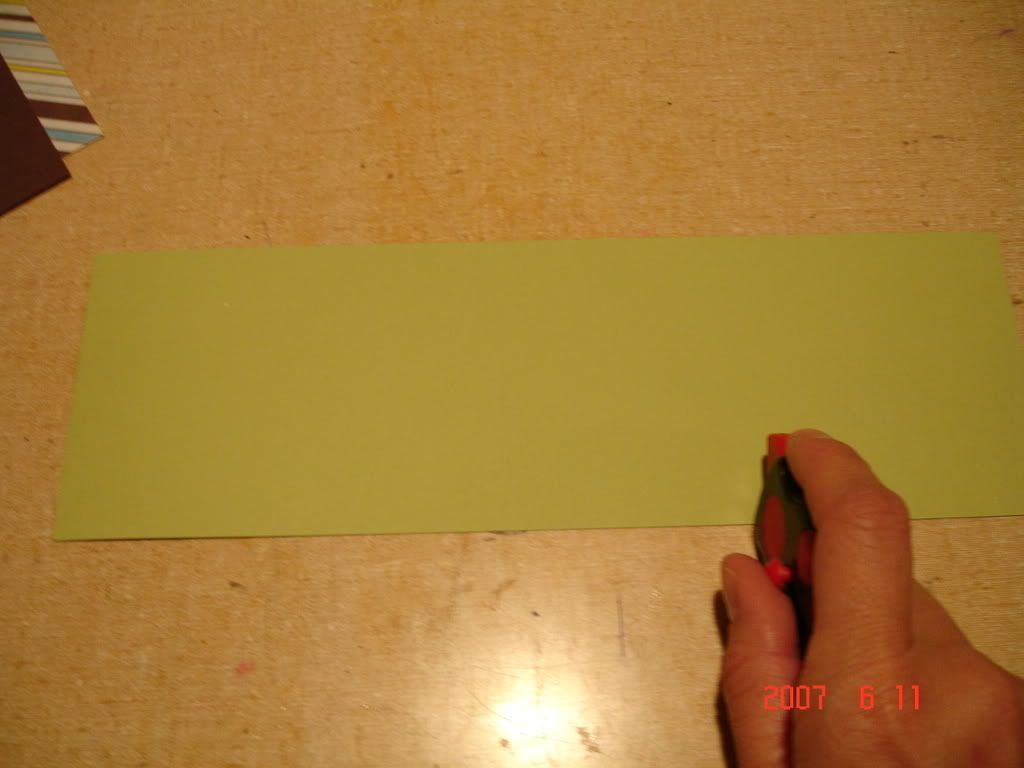 2. You should have 3 equal squares on your cardstock now. Add a diagnol score to both of the squares that are on the end of the cardstock. (not the one in the middle)
TIP: the diagnol score's go in the same direction! I messed this up and had to redo mine! LOL
3. Go ahead and fold your scored lines. This can be a bit tricky and you may just want to play with it a bit. If you're looking at your cardstock, fold your left square in, then the triangle down. Then fold the right square in and the triangle UP.
Hang in there! We're almost there!!
Take your patteren paper ( a 3 1/4 square) and cut it diagonally.
Attach those two little triangles to your cardstock so it looks like this.....
6. Now you can decorate the inside if you like. I cut a piece of cardstock and then layered it with white and stamped a bit on mine.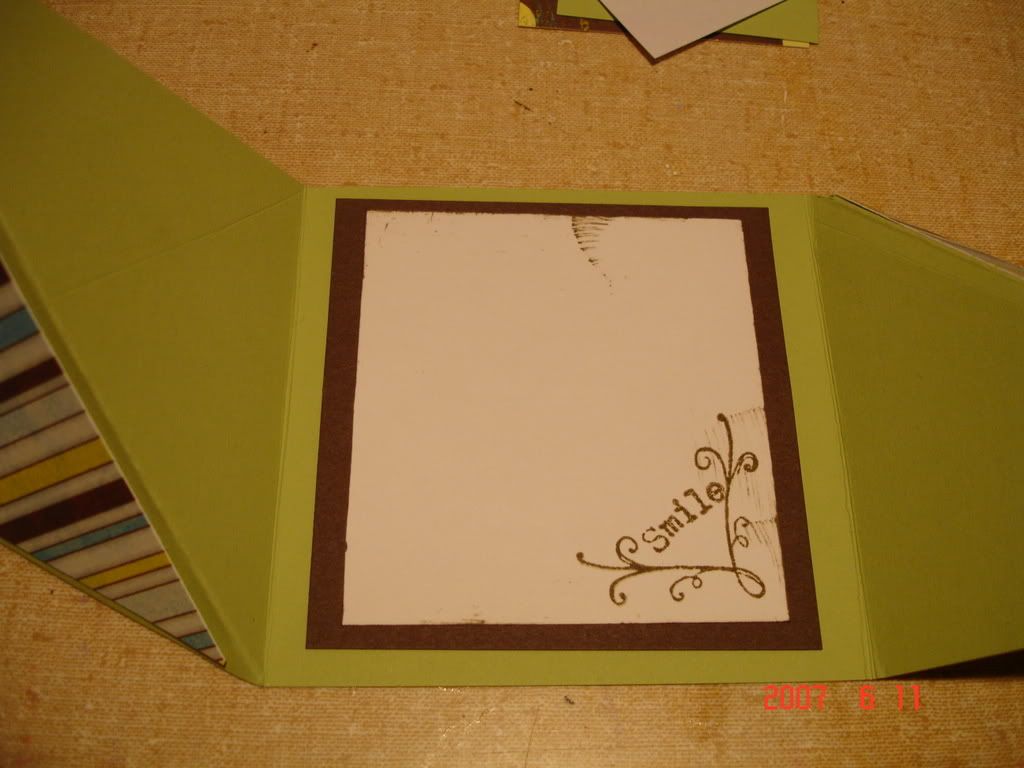 7. Go ahead and fold your card shut and tie it with the ribbon.
8. Make your image for the front of the card, here is mine.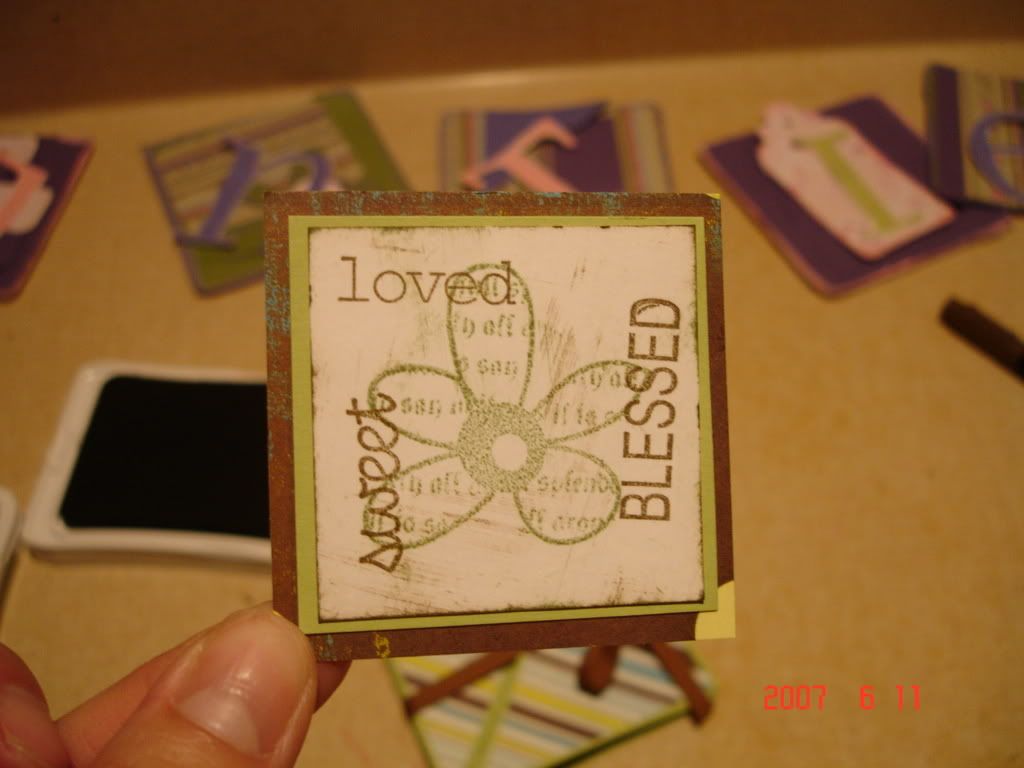 9. Add adhesive to only half of the back of that image. Only half!! If you do the whole thing, your card will be taped shut. I put it on diagonally.
That's IT!! Just add the image to the front and you are finished! Here are two pictures of my finished card, one open and one closed! Hope that makes up for the cruddy start this morning! I will be back later this week with the finished name sign's I am making for my friend's little girls.