When I went to Kansas City recently, the girls were kind enough to let me stop at Archivers. I usually prefer the hometown feel of a local scrapbook store, but this one will definitly do in a pinch! LOL
I didnt go crazy by any means, but I did pick up a few things. Here were my big buys of the day.
I actually found paper that almost matched my living wallpaper perfectly. I was pretty excited because I have the JUmbo Rusty Pickle Chipboard Alphabets and I want to make a HOME sign with them. So when I found this paper by Daisy D's, I had to get it.
I also found a cute Thanks stamp by Hiedi Swapp that I thought would come in handy.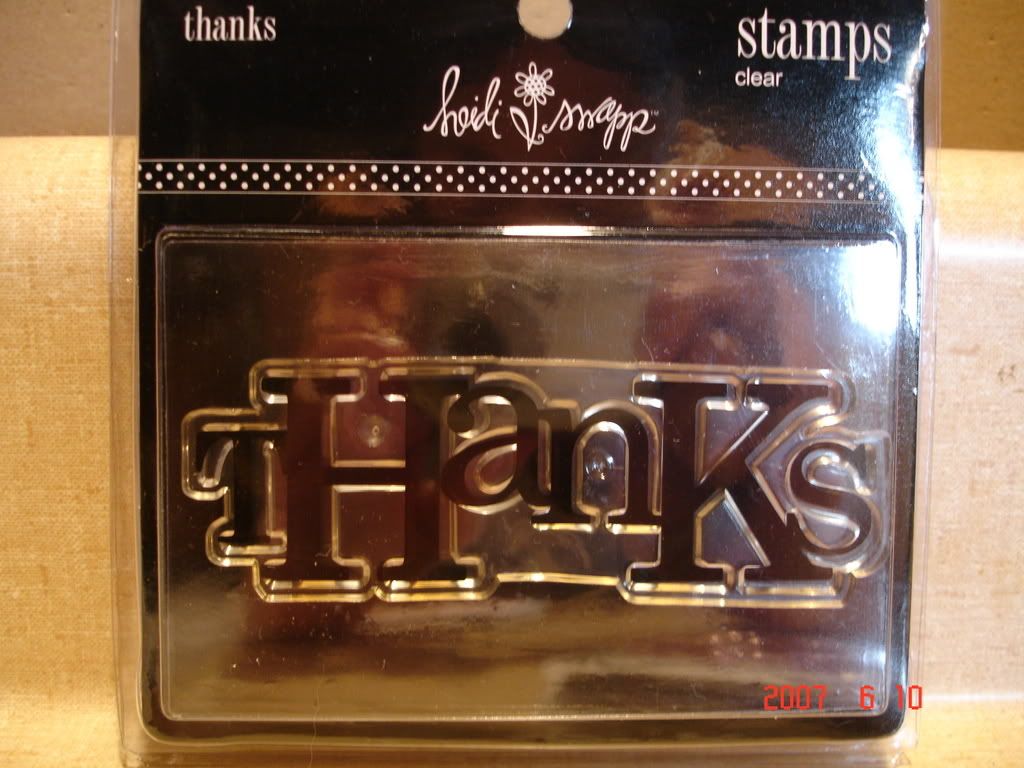 And ofcourse I had to get a couple more colors of the Making Memories paint. I mean, how am I supposed to collect them all if I dont pick some up everytime I see it!!LOL
Then I found these cute little things called Petals. Made by Dress it up. they had all different sizes and all different colors and for $2...why not!
Now my friend who was with me wants me to make her daughter's a sign for their rooms. So she picked up this paper for one daughters room (this matches her walls exactly! )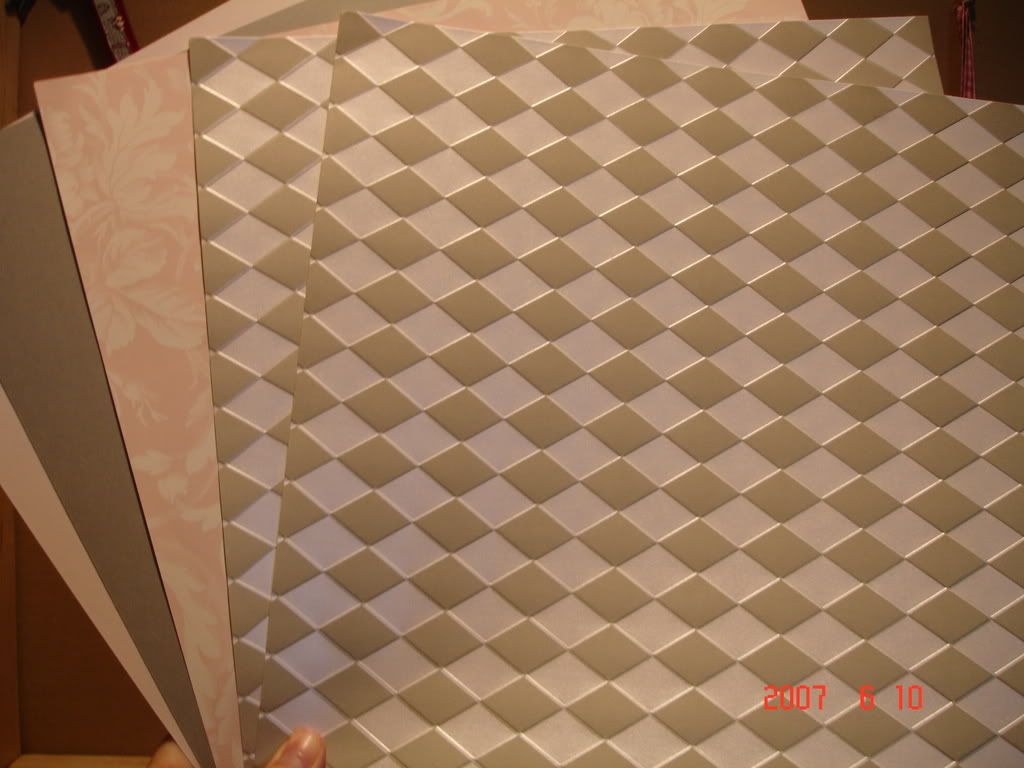 And this paper for her other daughters room.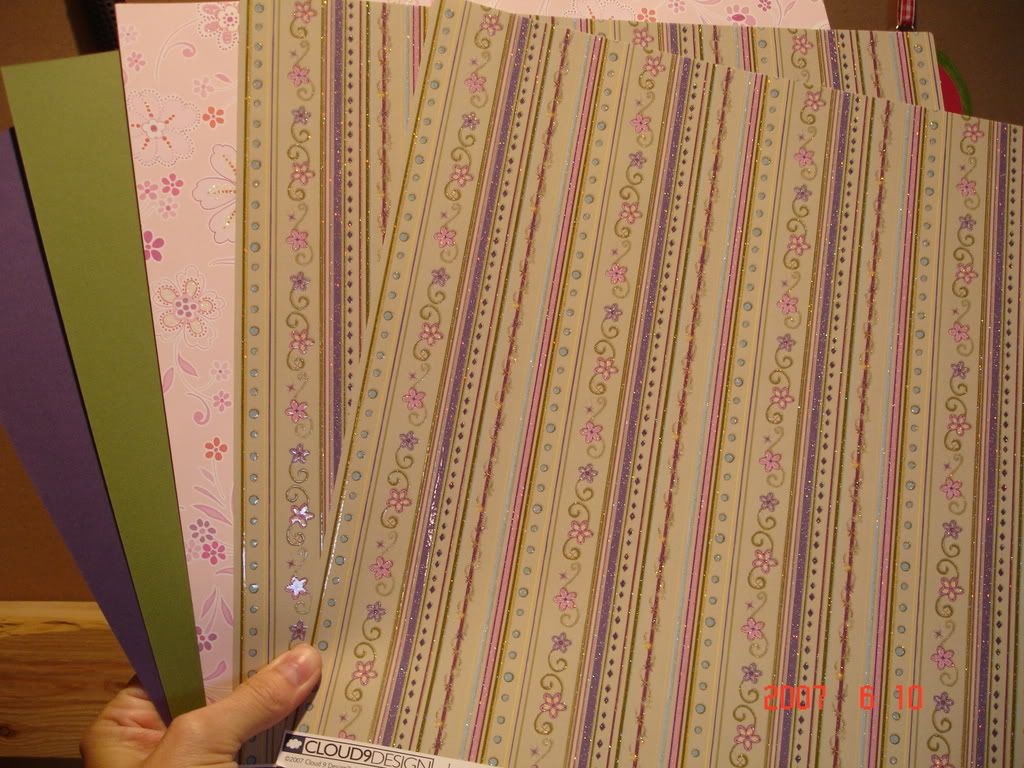 I can't wait to get these done for her and see how they turn out! I will post when I am finished with them. Hopefully I will get in my craft room today! Been busy getting the house cleaned up, laundry, groceries...and all that good stuff.
Have a happy Sunday!