Im hosting a High School Musical 2 Movie Premiere Party Friday for my 6yr old daughter...yeah, I am the coolest mom ever. LOL
Anyway...I bought the soundtrack to the movie on Tuesday. I am making copies of the soundtrack (dont arrest me!!) for the little girls who are coming to the party. Here are the cd holders I made them to put their cd in.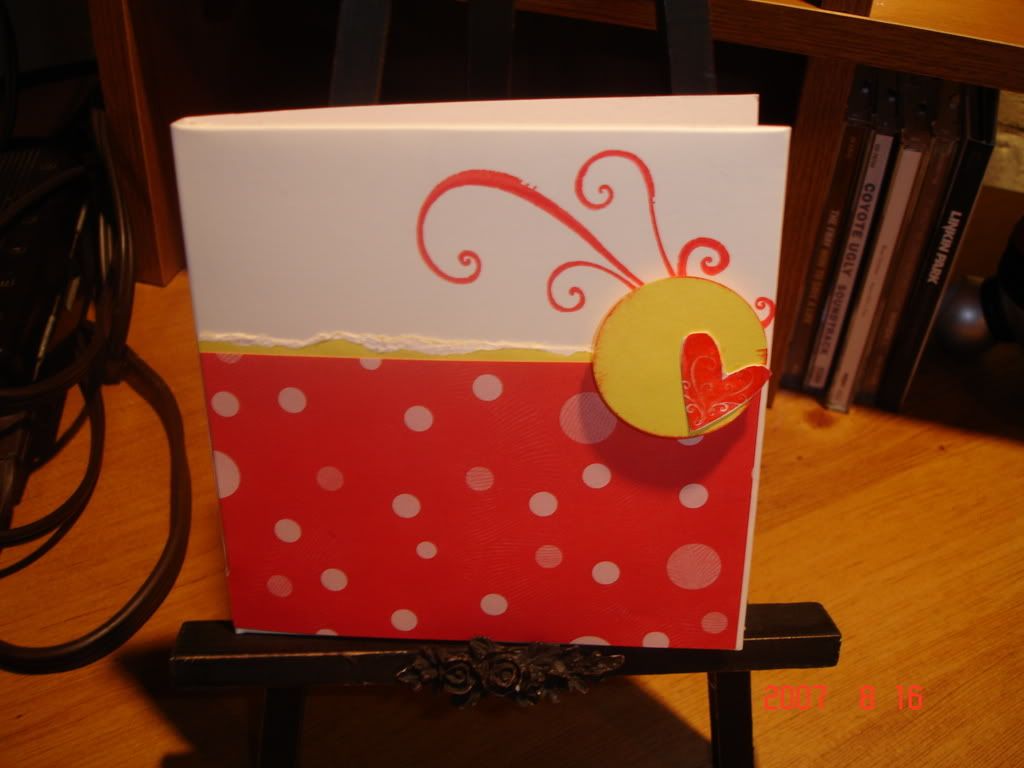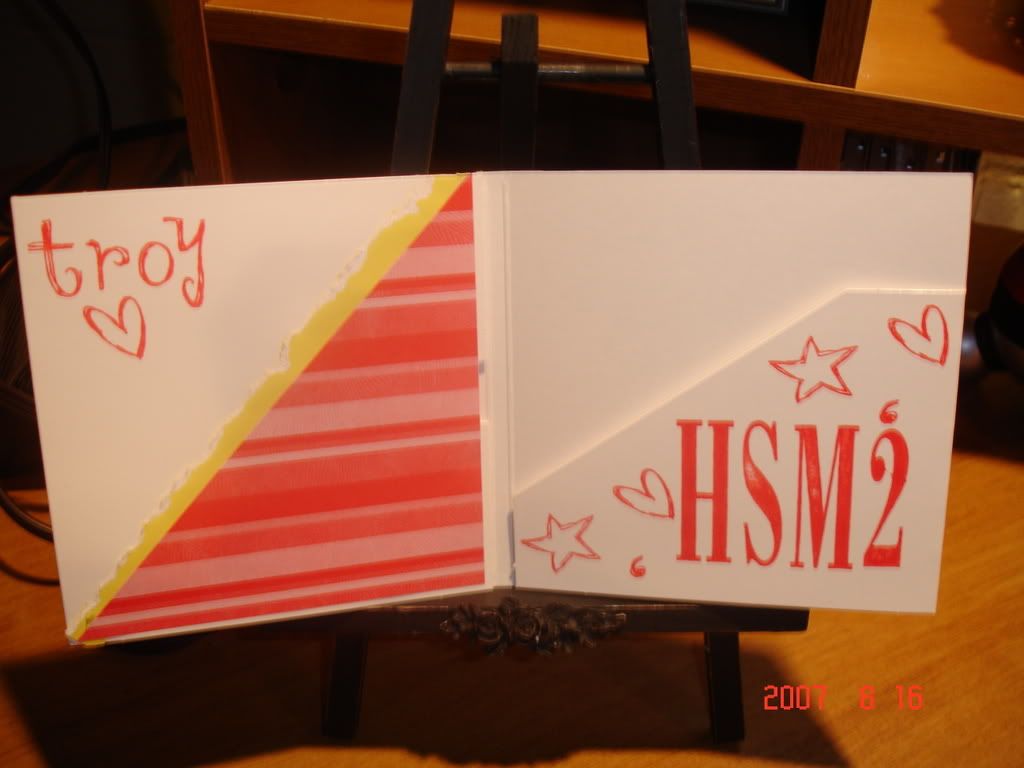 And for my next workshop, I had to use the new stuff I got out of the catalog this week!! It's all about distressing.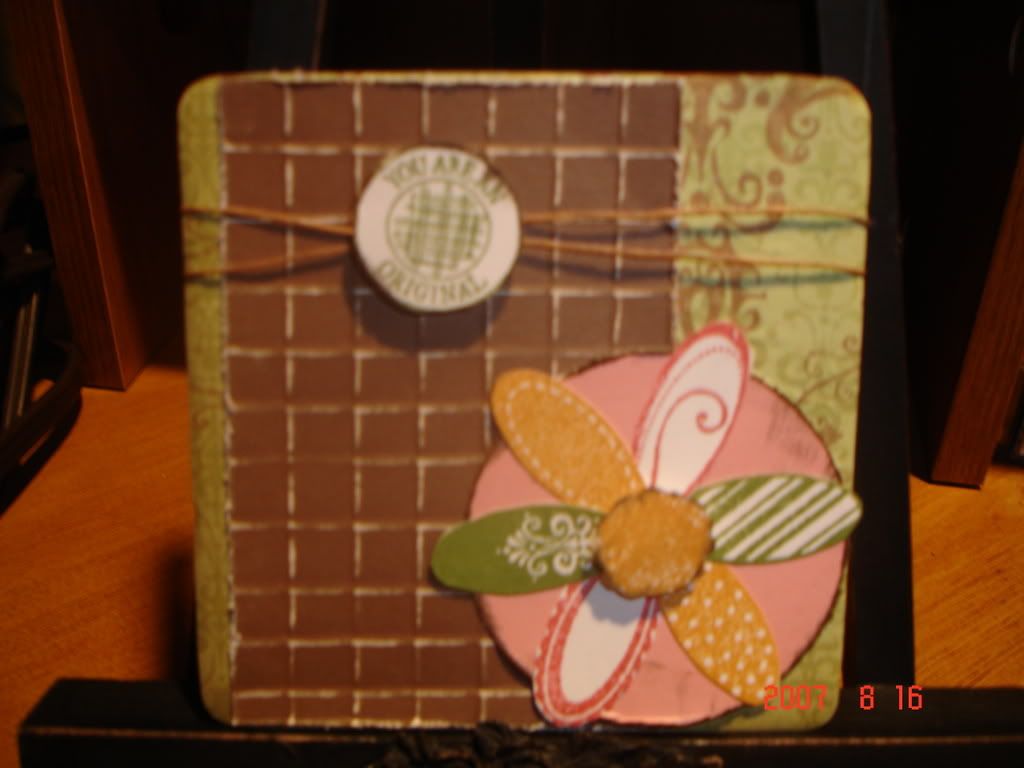 This is the project we are going to make. It is just a little chipboard coaster. I am going to have them put a magnet on the back, (to hang on fridge) then they can put a picture on it later if they want. They can also put it on a card if they choose, or a scrapbook page or add ribbon and hang it.
This is for my stamp club. We meet every other month and they get to make a project for free. Anyone who wants to come just to make the project, it is $3.
I used the new Life's Delights pattern paper. 2 new stamp set's, Playful Petals and Sensational Seals.
I also dry embossed on the Chocolate cardstock and then sanded the embossed grid. It is really easy to do! And with white core cardstock, you can really see the results. Depending on how time goes, we may make a card to go along with this.
Enjoy your day!!!